Want to know how to play Dark & Darker? Dark and Darker was a sleeper hit after its original alpha and beta playtests late last year. Controversy struck in early 2023, with Nexon claiming copyright infringement against the developers Ironmace, leading to the game being delisted from Steam, and from being potentially listed at all on any of the other heavy hitters in the digital distribution business. With the official release of Dark and Darker on August 7th, you might be wondering how to go about getting your hands on the game. This guide will list the currently available avenues for purchasing and playing the game.
Where Can You Buy Dark And Darker?
Dark and Darker is PC exclusive at this time, and while not currently listed on Steam, Epic Games, or GOG, it can be bought directly from the official website of the developer, Ironmace. The shop lists the game in two editions: Standard Edition with just the game and some in-game currency for $35, and Founder's Edition: Hold The Line with the same as well as some exclusive unlocks and emotes for $50. Registration with email verification is necessary for completing the purchase. Additionally, it requires an account with Xsolla, which handles payment processing.
Alternatively, Chaf Games also lists the game at the same prices for each edition. While Chaf Games is officially a subscription-model based gaming platform with a fairly large catalogue, it is also serving as a digital distribution storefront for Dark and Darker in particular. Once again, registration with email verification is necessary, but no additional steps are required.
How To Play Dark And Darker On PC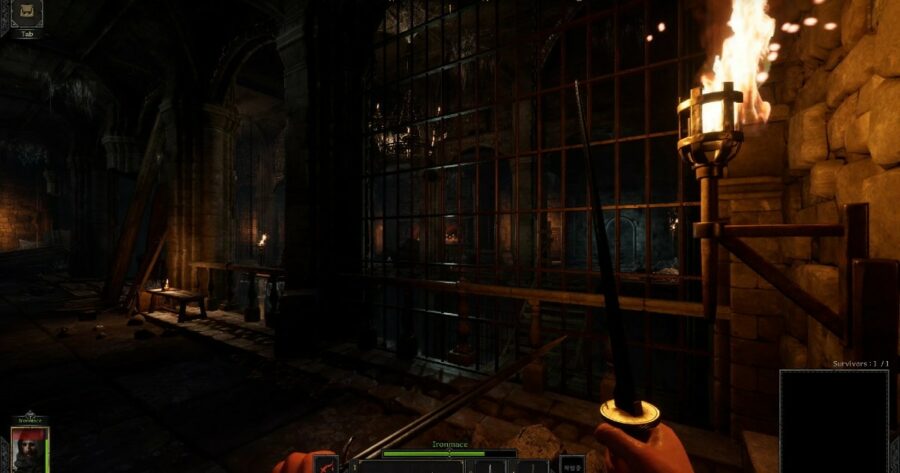 If you buy the game directly from Ironmace's website, the developer also has its own launcher, dubbed Blacksmith, that must be downloaded in order to run the game.
Chaf Games has its own desktop app as well, which must be downloaded to run the game. The subscription-model catalogue of other games is available for an additional monthly fee of $6.99 per month. It should be noted that the subscription model alone does NOT include Dark and Darker yet.
That's all there is to know about how to buy and play Ironmace's freshman hit Dark and Darker. Check out our coverage of other upcoming releases, Bomb Rush Cyberfunk and Armored Core 6: Fires of Rubicon.