As a part of the new GTA 5 Online update, Peyote Plants are back, and many players are searching for the location of these easy plants. Luckily, we can help you find any Peyote Plants you're searching for. Read on to find our map and tips for finding the GTA Online Peyote Plant Locations.
The last time Peyote Plants were available was the Halloween 2022 Special Event. However, they're now making their return as a part of the Easter 2023 event. Usually, these plants can transform players into a random animal or creature. However, this time around, they have a special Easter twist.
GTA Online Peyote Plant Guide: Where to Find Peyotes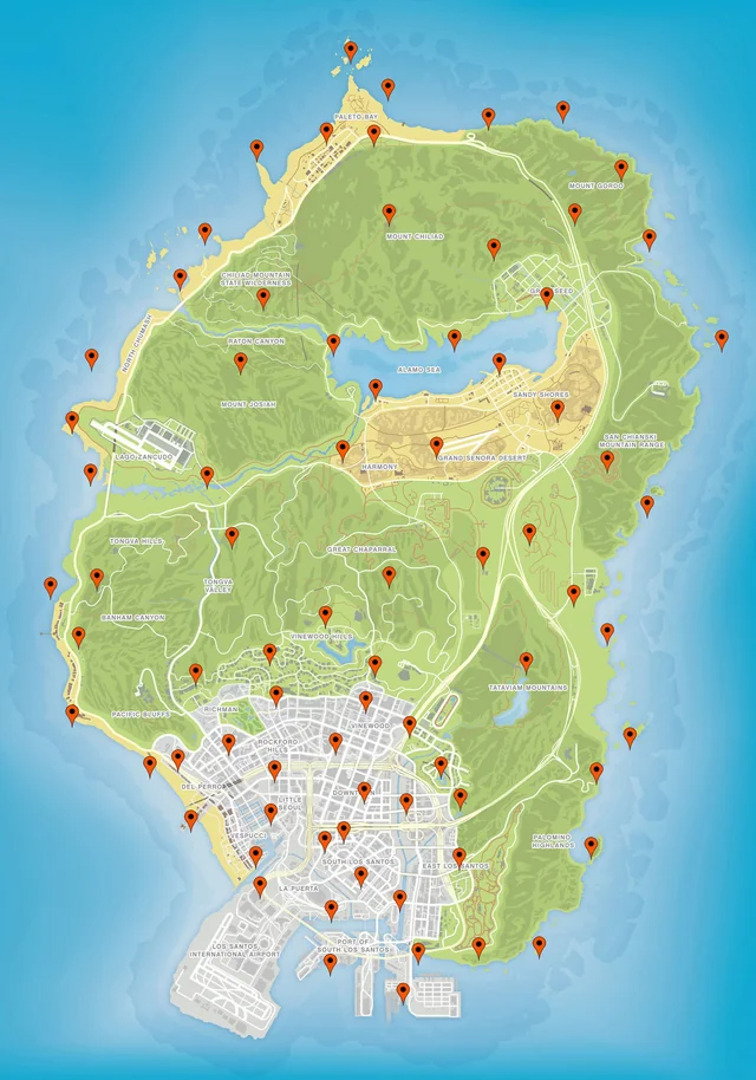 In 2023, there's a total of 76 Peyote Plants to be found across the map in GTA 5 Online. When getting near one of the Peyotes, you should feel a vibration in your controller (depending on your settings & controller, of course). Typically, when consuming a Peyote Plant, players have a chance to transform into any animal. However, at the time of writing, it seems like players are transforming into rabbits every time as a part of a special Easter event. There's a chance that players may be able to transform into other animals following Easter, but as of writing, every plant will transform you into a rabbit.
It's worth noting that the best use of these plants is simply collecting the RP that comes with it. If you want to level up faster in GTA Online, this is the time to do it! These plants reset every 24 hours in-game (around 48 real life minutes). Use this time to keep coming back to those plants and getting more RP! Players have reported being able to gain quite a few levels during Peyote Plant events, so waiting for those new Peyote Plants to spawn is a worthwhile endeavor for sure!
If you'd like a video demonstration of getting the GTA 5 Online Peyote Plants, check out the video below!
Looking to do more to enhance your GTA Online experience after finding the Peyote Plant locations? Check out our guides on the best GTA Online businesses & best weapons in GTA Online.