MLB The Show 23 is packed with options to satisfy the dreams of all Baseball simulator fans. Between the different pitching styles and hitting styles, one might think they're covered. Something that absolutely should not be ignored is the abundant batting stances. For those looking to perform the best with their player, we've got you covered with the best batting stance in MLB The Show 23.
How to Change Batting Stance in MLB The Show 23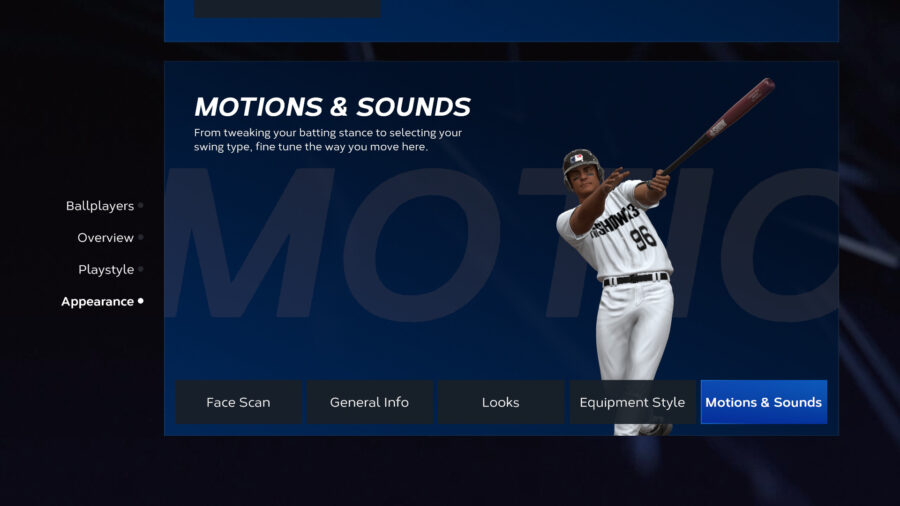 The first chance you'll have to change your batting stance is when you first create your player. Of course, it's possible to change the batting stance afterward along with your player's appearance and even their animations.
On the main menu you'll want to go to your profile icon in the top left corner, while in Road to The Show mode you'll go to the same corner and click on your player's face. This will take you to the My Ballplayer screen. Scroll down the left side list until you get to Appearance, and then click on the Motions & Sounds button. Click on the following Batting Stance Creator button and you'll have full control over making your preferred stance.
The Batting Stance option provides over 1000 choices separated into Generic, Current, and Former Players categories. No matter if you're a Baseball historian or have yet to hit your first home run, you're certain to find something that speaks to you.
If you want something even more customized, you can tweak each stance further with the various offset and rotation sliders. From the position of the hips to what direction your player's hand waggles their bat, it's easy to make something unique and personal.
What is the Best Batting Stance?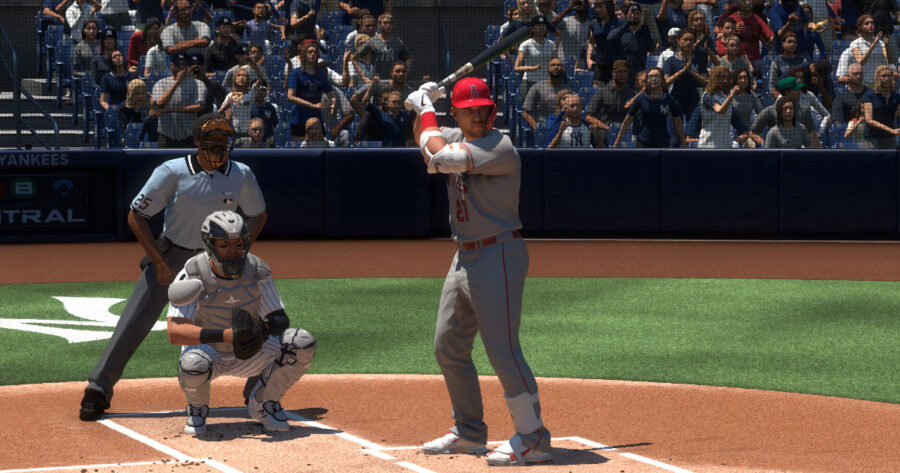 All of the different batting stances aren't just for show; try them out during a game and you'll likely notice a difference in how they swing and make contact with the ball. MLB The Show 23 prides itself on accuracy and you can bet that the stance of a top-of-the-line hitter will have that reflected.
It should go without saying that your mileage may vary on what's best for you. There are a monumental amount of preset choices and they can even be further tweaked. Much of the community is finding a lot of success using the stances of well-known hitters though. Here are MLB The Show 23's best batting stances to up your game:
Legendary Stance 7

– A stance based on Barry Bonds, the world record holder for most career home runs (among others), unsurprisingly has a lot of power to it. Try this stance out if you want to ensure more hits leave the park. 

Shohei Ohtani

– Not every player can excel playing offense and defense, and far fewer can come close to Shohei Ohtani's records. His stance is unique and will take more time to get a feeling for than most, but you'll feel like a real pro with power swings once you do.

Aaron Judge

– He sits at the top of the list for hitters, so it's no surprise to see him well-represented. His contact is decent, but his challenging stance shines with power swings as well.

Mike Trout

– Another hitter valued quite highly and one that feels the most balanced from this list. Mike Trout has an easy-to-understand stance to boot, making it a great option to try at first and maybe even one to stick with after.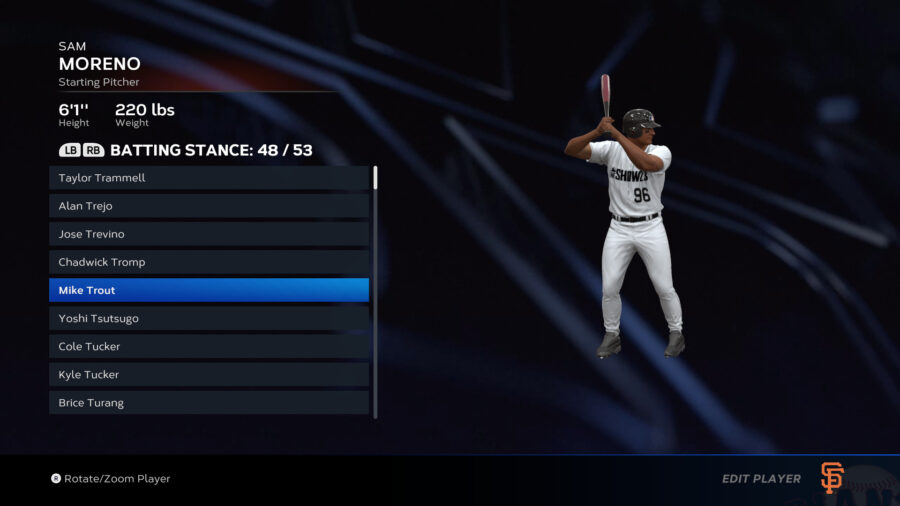 If we had to single out just one, the choice for the best batting stance in MLB The Show 23 would have to go to Mike Trout. It's a stance well-known by fans and a strong, easy option for new players. We would still recommend spending a few games with each one on the list in case you prefer something different. With so many choices, it's good to branch out and try different styles.