Marvel's Midnight Suns is a tactical card game tempered by heart-to-heart conversations with Marvel characters, including Spider-Man. Getting to know your teammates is worth a variety of hefty power bonuses, and the closer your connection, the better the bonus. To make heroes such as Spider-Man happy as quickly as possible, you'll need to know the proper Midnight Suns Hangouts locations and conversation answers.
Spider-Man, or "Peter Parker" when off duty, is Marvel's premier dorky unpopular kid turned superhero. This makes him, unsurprisingly, arguably the most popular character in the franchise. In-game, his strength is crowd control. He can knock out a whole string of minions at once, then lock down powerful targets with his webbing. There's no hiding behind cover in Midnight Suns, so an alternate defense like his is especially valuable. Here's what you need to know to befriend him for bonuses.
We'll update this guide as we find more ways to win at conversations.
Marvel's Midnight Suns: All Hangout Conversation Answers for Spider-Man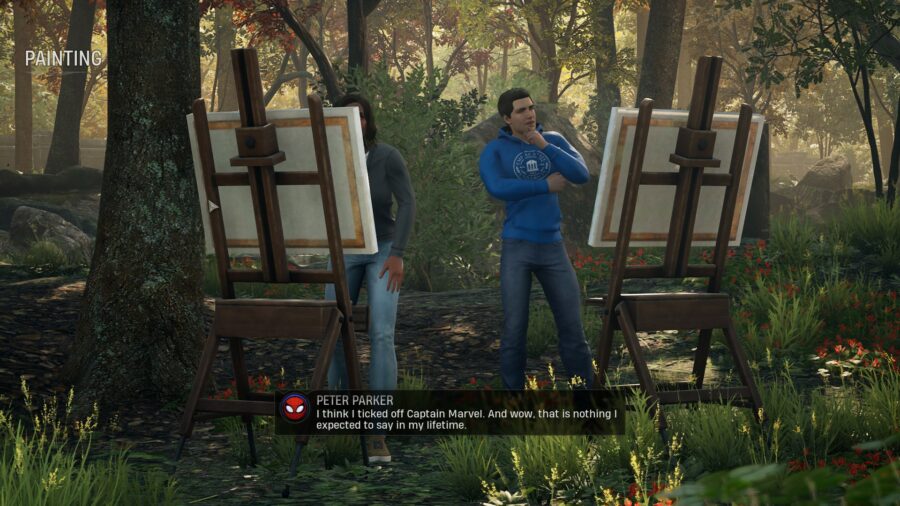 Using a Haven is like a stronger version of a Hangout, with different conversation prompts. If Spider-Man talks about feeling out of place next to the Avengers, choose the middle response: "You absolutely belong here." That's worth a solid +4.
If he mentions annoying Captain Marvel by hoarding snacks, pick the top response, "Just try to be considerate," for another +4.
If he wonders why so many of his villains live in Queens, pick the top answer, "Maybe you attract them" for +4. Not the joke answer, he doesn't like that one.
Peter will start to talk about grad school in another conversation. Answer "You're absolutely capable" to get the best friendship gains.
You can also get one where Peter asks how you like working with a team. Say "I've learned to adapt" for the best results.
Spider-Man: All Hangout Activity Friendship Gains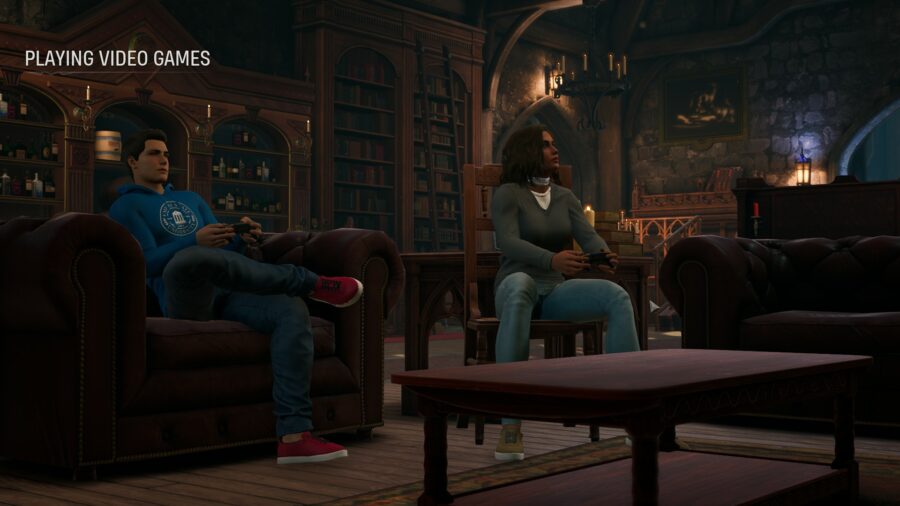 When choosing activities, you need to know are a hero's loved activities (worth seven points) and a hero's hated activities (worth zero points). All others are considered "liked" (worth five points).
Playing video games: +7 friendship XP (loved the activity)
Birdwatching: +7 friendship XP (loved the activity)
Mushroom Foraging: +7 friendship XP (loved the activity)
Painting: +7 friendship XP (loved the activity)
Fishing: +5 friendship XP (liked the activity)
Working out: +5 friendship XP (liked the activity)
Watching a movie: +7 friendship XP (loved the activity)
Reading by the fire: +5 friendship XP (liked the activity)
Also, keep an ear out for a discussion between Peter and Robbie about new vs. old games. Robbie will start by saying Peter almost knocked the gorilla off its platform, so they're playing the original Donkey Kong, or possibly Overwatch. At the end, they'll invite Hunter to play with them. Sometimes, you can accept, which counts as a free hangout with Spider-Man.
Tired of hanging out with the nerds? Well, tough luck: check out our ongoing Magik best hangout spots & conversation answers guide!