Trying to figure out how to claim your Madden 24 pre-order bonus? Luckily, you aren't alone. As is common with many video games in the current landscape (especially sports games), players who pre-order a game are rewarded with some kind of bonus.
Of course, the latest Madden is no exception to this. Players who pre-ordered the game can get some light boosters to accelerate their experience. Here's what you need to know about the Madden 24 pre-order bonus, including how to claim & use it.
How to Get the Madden 24 Pre-Order Bonus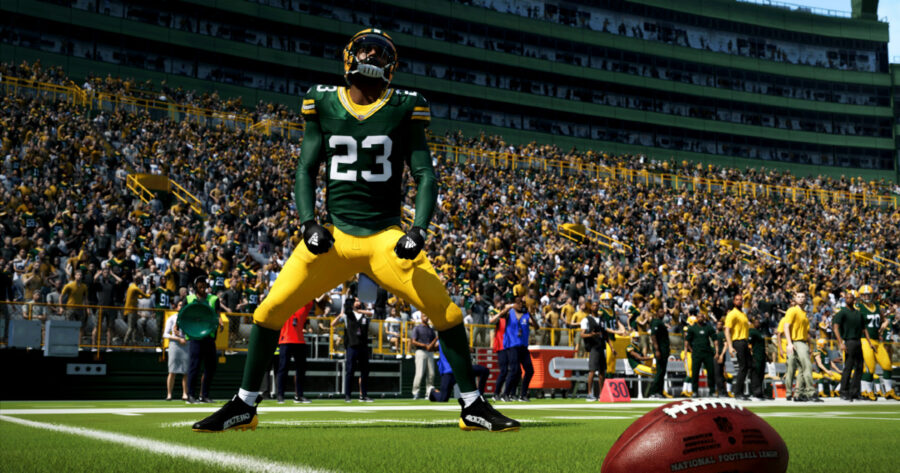 The standard edition of the game comes with the following pre-order items:
Josh Allen Elite Player Item
Choice of 2 Strategy Items
NFL Marble Bills Gear
To claim it, the first thing you'll want to do is ensure that you're logged into your EA account. If your top-right logo says "Sign Into EA Account," you'll still need to log in to your account. Press R2 or your platform's equivalent to sign in to your EA account.
After you have ensured that you're signed in, to claim the MUT Madden 24 pre-order bonus, you'll need to go to your notifications. The easiest way to do this is to press the button shown next to your username (on PlayStation, it's the touchpad). This menu should show you the items you've received. For example, for the Josh Allen Elite Player & Strategy Items, the notification will read "You've unlocked a MUT item!"
For the Marble Bills gear, just create or load your superstar and go to "My Superstar," then "Edit My Superstar." If a red dot is shown, your gear is there. It's also worth noting that for each of these I had to restart my game on the home screen three times. If your items aren't appearing,
That's all you need to know about how to claim your pre-order bonus in Madden 24! Now, get out on the field and grind your chosen mode until the inevitable next game comes out. If you're scouting around for a team, though, check out our guides on the best quarterbacks to find your guy to build a franchise around.