With many games adding cross-platform multiplayer, many gamers have been wondering how to access Discord voice chat on PS5. As of today, Discord functionality has been added to PlayStation 5 for all users. This makes it easier than every for PlayStation players to communicate with friends on other platforms, like PC & Xbox. Here's how to link your Discord account and join Discord voice chat on PS5.
How to Link Discord Account on PlayStation 5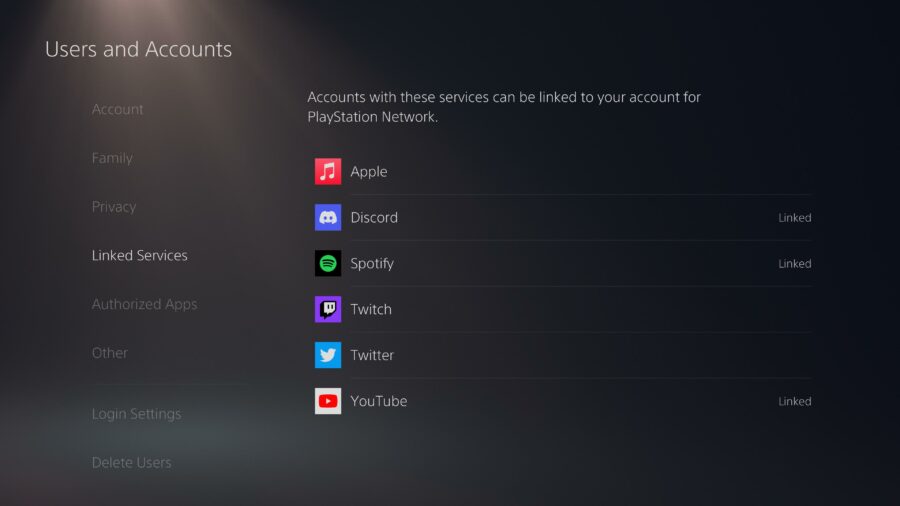 Linking your Discord account on PS5 is a pretty straightforward process. First, go to your settings using the gear on the top right of your home screen. Navigate to "Users and Accounts" (indicated by your PSN profile picture) and go to the submenu "Linked Accounts." Among other apps like Spotify & YouTube, you should now see Discord as an option. Simply go to that option, then follow the onscreen instructions. As long as you have a phone or laptop handy, you should complete this process seamlessly.
How to Join Discord Voice Chat on PS5
To join voice chat on the PlayStation 5, you'll still need a mobile device handy. Go to the server or chat that you'd like to call. Then, when you tap the voice channel to join, swipe up. You should now see an option that says "Join on PS5." It should have the ID of your PlayStation there as well, which will be familiar if you've casted media to your PlayStation before (it'll most likely be the only one on your menu, anyways). You can change your audio settings as you normally would in a PlayStation party by using the party chat menu, and the microphone & speaker settings on the PlayStation menu.
Unfortunately, it seems like there's currently no way to natively access the Discord app on PlayStation at the moment. However, considering that most players usually have their phone at the ready, joining should be a simple process anyways. And once you join on your phone, you should no longer need it to stay in the chat. Enjoy playing and chatting with friends, no matter where they play!
Looking for more guides? Check out our guide on how to use the storehouse in Wo Long: Fallen Dynasty!