Nightclubs can offer you a nice and steady source of income in GTA Online. The greatest feature of the nightclub is that it earns passive, which means you don't actually have to be present at the location to be earning money. You could be working on Heists, flying a plane, or even gambling at the Diamond Casino and it will still earn money passively. There are a total of ten different nightclubs you can purchase around the map, but which ones are best? We've got you covered with the GTA Online nightclubs that are worth your hard-earned cash.
Del Perro Nightclub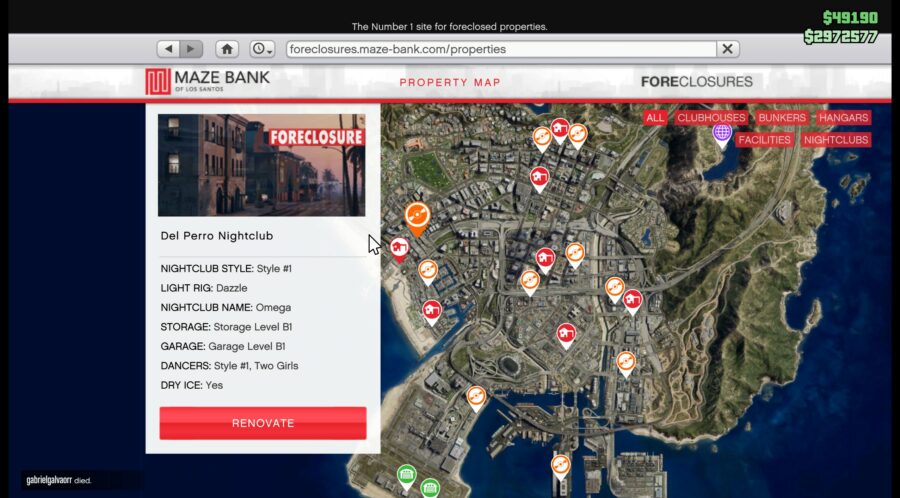 The Del Perro Nightclub is a great option if you're looking for a nightclub with optimal location. Priced at $1,645,000, this property has everything you inside a sleek building. For starters, you are able to hold up to 36 different vehicles in this nightclub, which is a huge plus if you're someone who has a ton of different cars. Additionally, it is close to the West side of the map. This can be super handy if you've got either a Bunker, Hangar, or Facility.
West Vinewood Nightclub (Best Nightclub Locations GTA Online)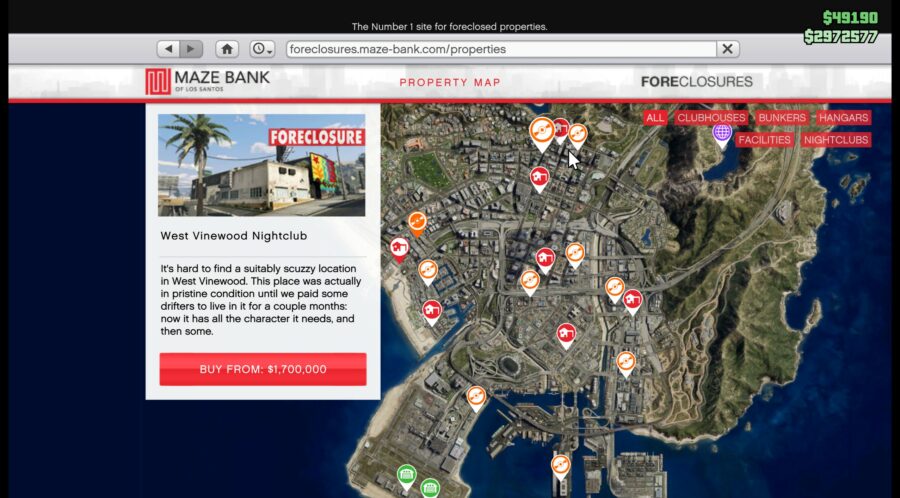 The West Vinewood Nightclub has one of the best locations in the entire game. At $1,700,000, this is a property that you'll need quite a bit of cash to invest in. The exterior of this club has beautiful artwork in the form of a mural, which is something that the other nightclubs don't have. Additionally, you are located at the very north of the city. This is right by the Diamond Casino and puts you right about in the center of the entirety of Los Santos.
Los Santos International Airport Nightclub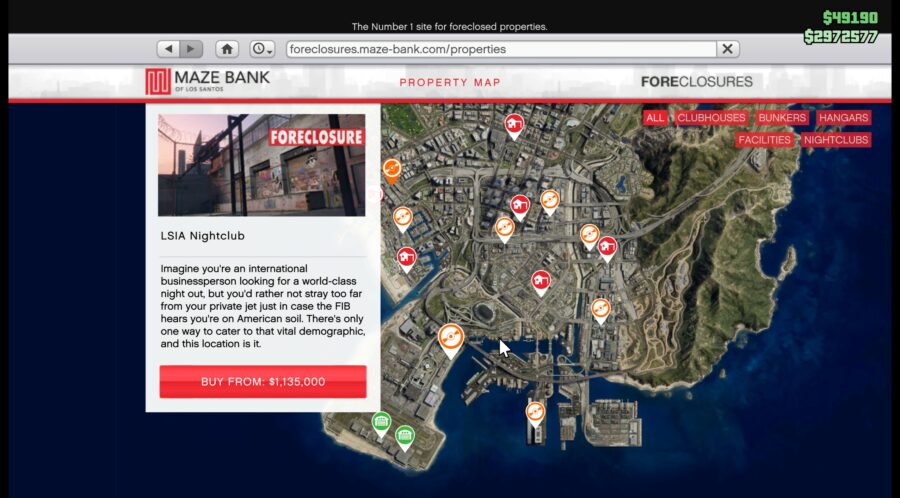 This nightclub can be extremely convenient if you're a frequent flyer. Located at Los Santos International Airport, this property might not be the prettiest, but the location is extremely easy to get to. This is a property you can expect to earn you a nice chunk of passive income, especially if you upgrade it and regularly drop by. This nightclub is priced at $1,135,000, which again, is cheap compared to the other locations on this list.
Strawberry Nightclub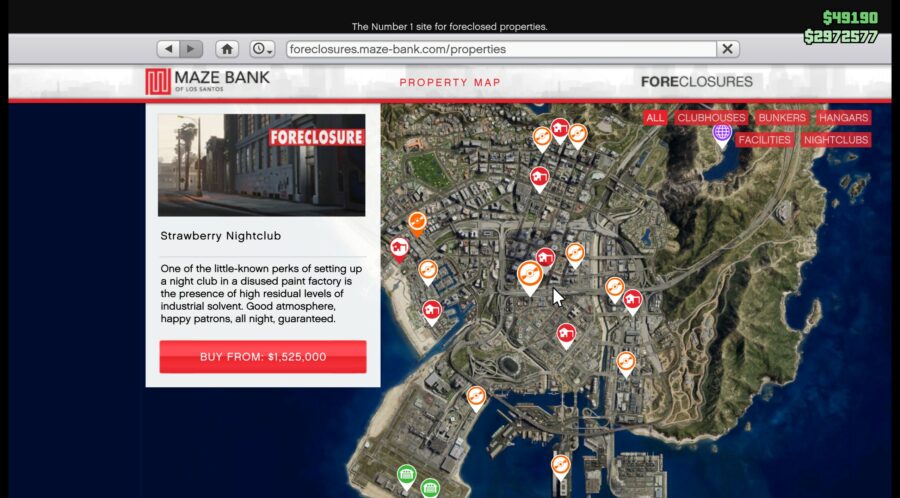 Depending on where your other businesses are located, the Strawberry nightclub might be the best GTA Online nightclub option out of all of the nightclubs in this list. It is right next to one of the main highways in the game, which means easy access to obtain all of the cash in the safe. You can expect this location to cost you though, as this will be priced at $1,525,000. If you don't have any businesses near this location, it might be best to skip on this one.
Downtown Vinewood – Best GTA Online Nightclub Location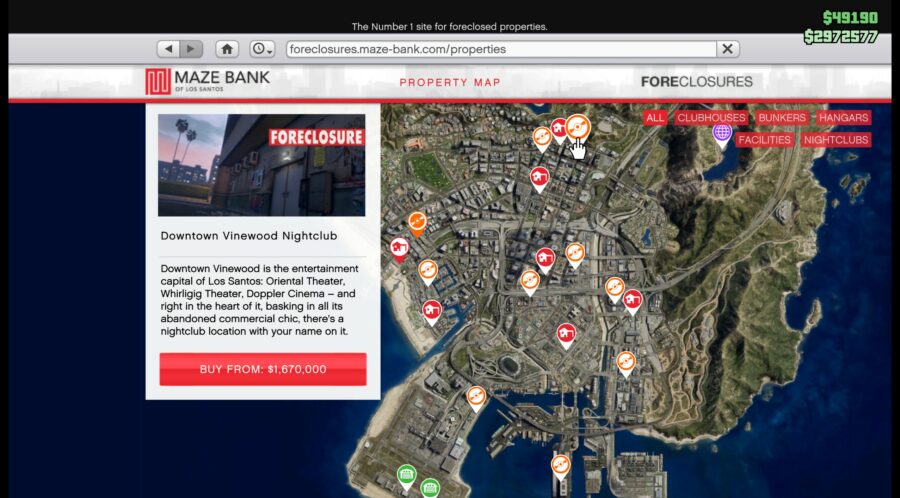 The Downtown Vinewood location is another great option for those looking for optimal nightclubs. It is priced at $1,670,000 on Maze Bank Foreclosure, which is right around the top end of the available nightclubs in GTA Online. If you're deciding between the West Vinewood and Downtown Vinewood locations, make sure to think about what properties you have around the map. Downtown Vinewood is placed a bit more to the east. When traveling quickly between businesses, even little distances like this can matter to some, so do be sure to pick whichever you feel is best for you. Like the others on this list, Downtown Vinewood also has the ability to store 36 cars in its garage.
Looking for more of the best features of GTA Online? Check out the following guides!