The Callisto Protocol can get challenging at certain times, as you will have to face many enemies on your escape from Black Iron Prison. They need to be dealt with properly and for that, you need to get your hands on all the weapons available in the game. One of the earliest weapons you can find in the game is the Skunk Gun. It is a small-sized shotgun that can do quite a bit of damage to enemies if you have proper precision. Not to mention, it is really useful early on in the game. This gun is easy to miss in the game and without it, your life in Black Iron Prison may get a lot more difficult. Here is a guide on where to find the best early weapon, the Skunk Gun, in The Callisto Protocol.
Skunk Gun Location Guide- The Callisto Protocol (Best Early Weapon)
The Skunk Gun can be found in Chapter 3: Aftermath of the main story. After you've experienced the elevator crash that will lead you to the basement, you will have to navigate out of it. Just after you get out of the crashed elevator, move forward a little bit and you'll notice a gate at the right. Unfortunately, the gate is locked as there is no Gate Fuse.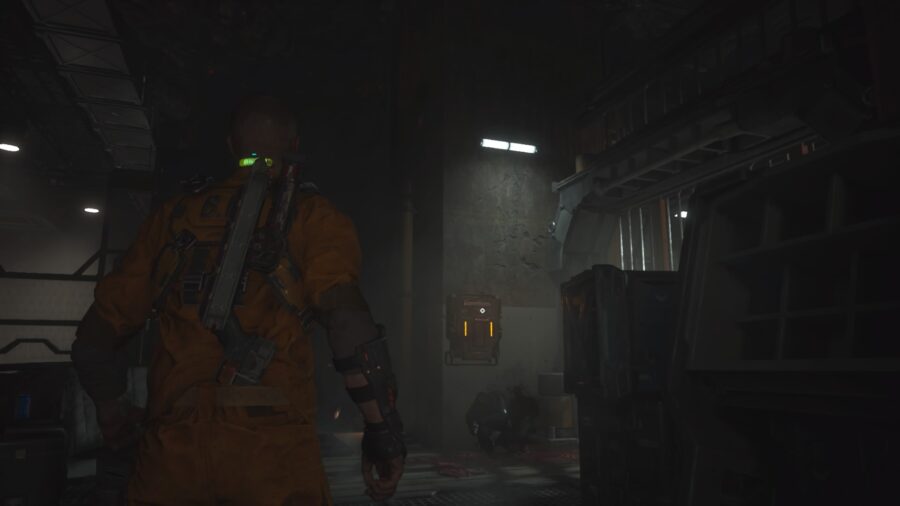 What you need to do is go to the other side of the basement which has a few enemies that you will need to take out. There, you'll find a Gate Fuse on the ground that you will need to pick up.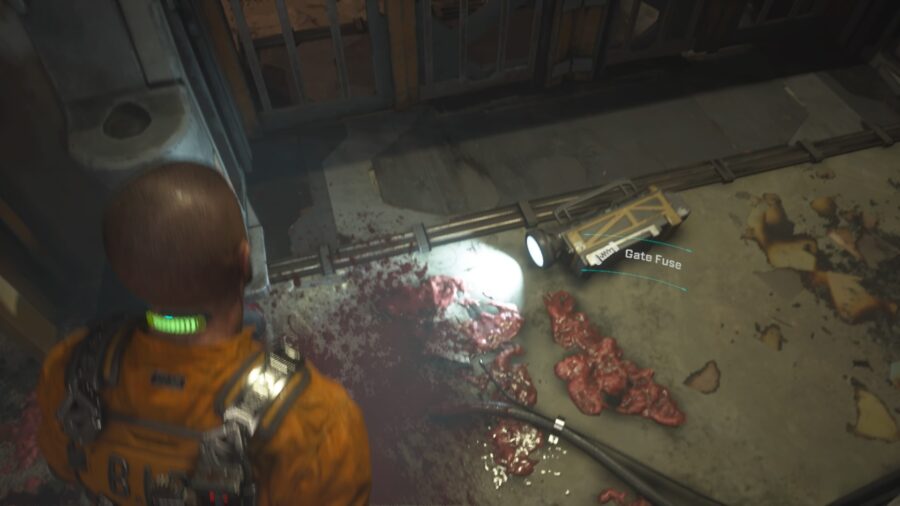 This Gate Fuse will be needed to progress through the chapter by using it on the gate in front of it. But, before doing that, return to the location of the locked gate you saw first after entering the area. Then, use the Gate Fuse to open the gate. After doing that, you'll have to climb onto the ventilation duct and crawl through to the other side. You will then reach another room on the side and notice the Skunk Gun schematic present.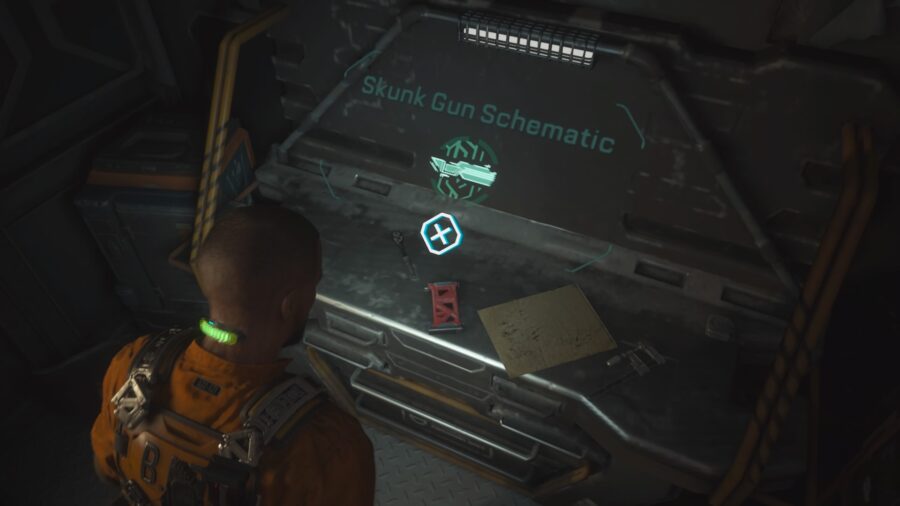 After you pick up the schematic, you can't use the Skunk Gun directly. You will have to find a Reforge and craft the weapon and that will cost you 800 Callisto Credits. After that, The Callisto Protocol's best early game weapon is yours!