From obtaining your first fishing rod to reeling in a Mutant carp, Stardew Valley has created a truly unique fishing experience. While it may be rewarding to catch every fish, some novices find the fishing minigame difficult, and seasoned veterans may want more than the vanilla game can offer. This is where the world of mods can enhance your gaming experience. So, to help you, we've compiled a list of the best Stardew Valley fishing mods.
The following mods will be split into three categories. The first will focus on creating an easier and more accessible fishing experience. Then, we'll move on to aesthetic mods to enhance the visuals of fishing. Finally, we'll touch upon mods that add new fish and other fishing related content to Stardew Valley.
Additionally, every mod on our list can be found on nexusmods. In order to download the mods, you will need to create an account. Additionally, most of the mods will require you to download SMAPI, which can also be found on nexusmods. 
Stardew Valley – Best Mods to Make Fishing Easier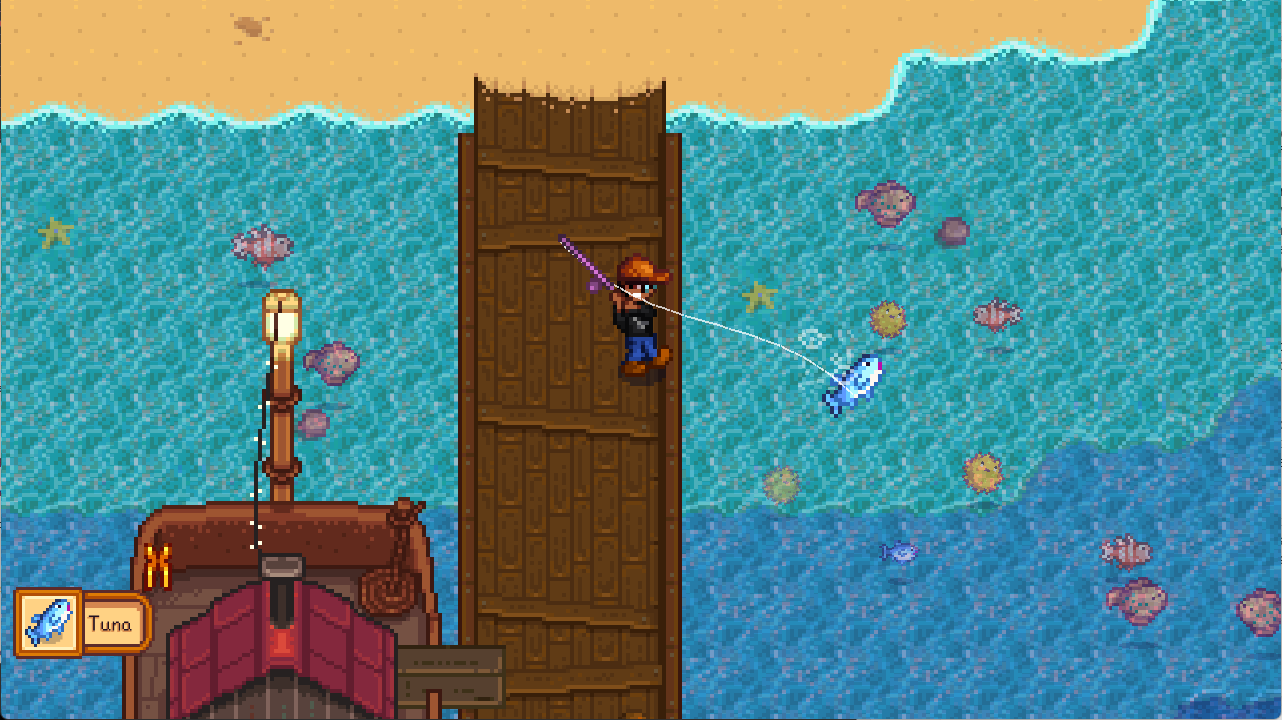 Many beginner Stardew Valley players shy away from fishing after experiencing difficulty with the game's fishing minigame. While upgrading your fishing pole and leveling up your fishing stat will eventually make the minigame easier, it can be a struggle to get to that point. The following mods were designed to alleviate the stress altogether. 
As the title suggests, this mod reworks fishing in Stardew Valley. You'll be able to manipulate various fishing configurations and display an optional fishing HUD. Additionally, you will be rewarded for chaining perfect catches with better fish. 
This mod will allow players to configure settings to enhance various aspects of fishing. Options include configurations to make fish bite faster, be caught easier, treasure always found, always catching double fish, and more. 
Similar to the two previous entries, this mod allows players to configure more settings. With this mod, players can make fish appear in any weather condition or season and manipulate spawn rates of fish. Additionally, fish selling prices can be manipulated and the legendary fish can be caught multiple times now.
If you're looking to completely abandon the fishing minigame, this mod may be for you. After casting your line, receiving a bite, and pulling the line, the fish will be caught without playing the minigame. Additionally, other aspects of the fishing minigame, like treasure, will still remain.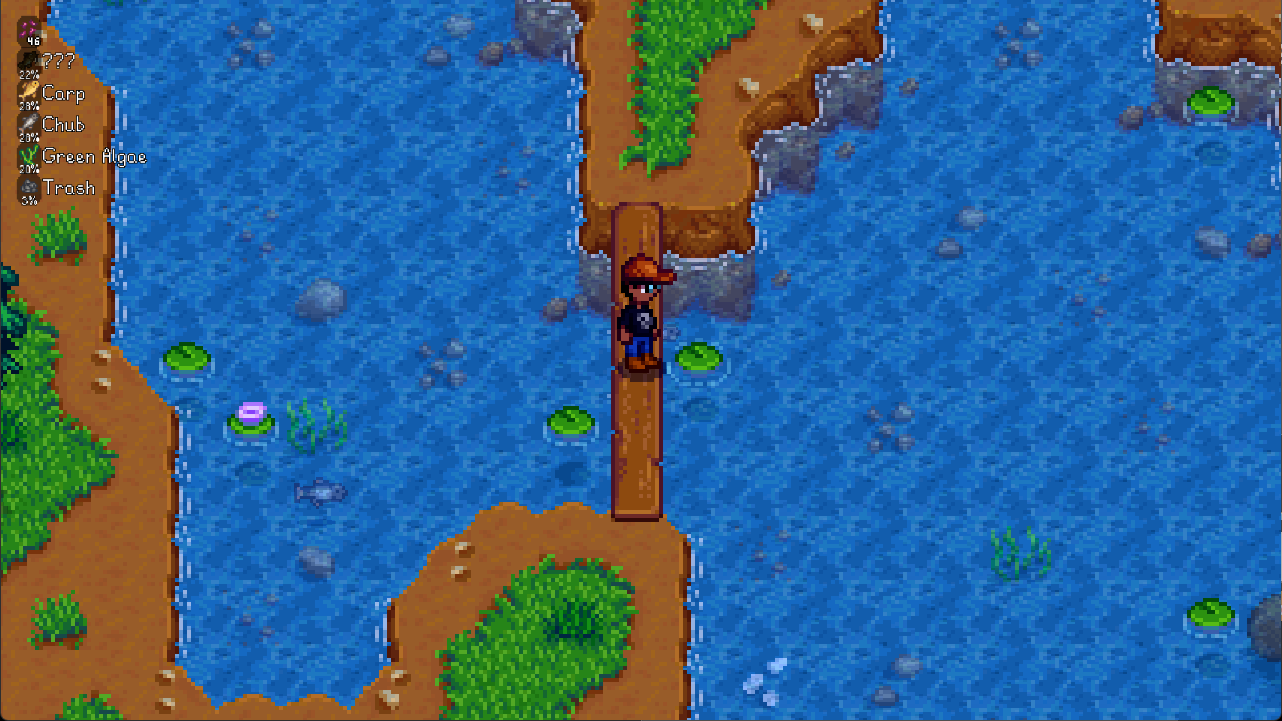 This mod will be helpful for players looking to complete community center bundles or the fish collection. While equipping a fishing rod, the player will be able to see the spawn rates of the fish in their location in the top right corner of the screen. 
Once you've caught a particular fish, this mod will add its location, time, and season to the description of the item. This may be helpful to players looking to fulfill quests or create recipes with fish. 
Stardew Valley Mods to Beautify Your Fishing Experience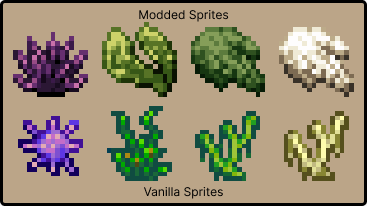 This section will focus on mods that change the design of the game. This includes different sprites, fish pond designs, color shading, and more.
WIP Better Fishing and Beach Foraging 
While vanilla Stardew Valley already includes stylish sprites for items, this mod focuses on creating more realistic fish sprites. This is a work in progress mod, so there are a few fish that have not been redesigned yet. 
This mod animates sprites for fish and other forgeable items. This is perfect for players who like to watch their fish squirm around.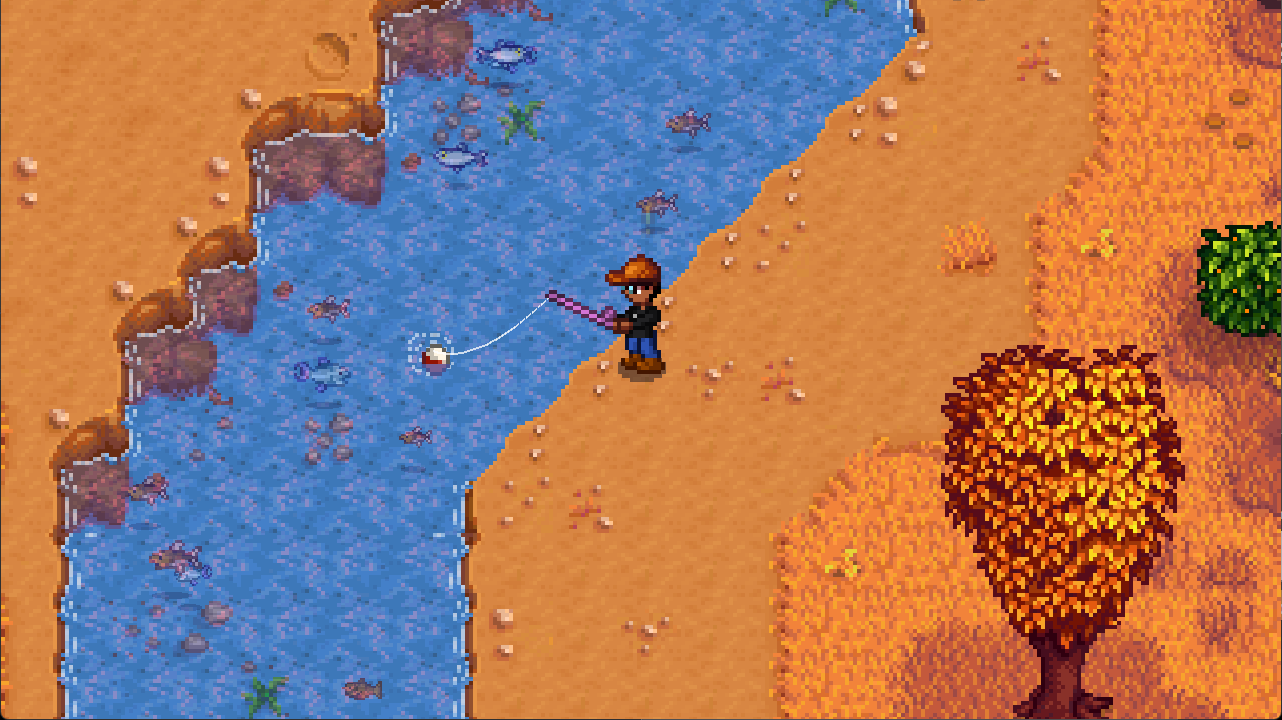 With this mod activated, players will be able to see fishes swimming in any fishable body of water. It's a nice visual, with the included benefit of seeing what fish are inhabiting the water.
If you're looking to raise fish on your farm, you'll need to invest in some bulky fish ponds. This mod essentially creates fish "wells" which are smaller, more compact versions of fish ponds. Although not for everyone, will mod is extremely helpful for those looking to get the most out of their limited farming space.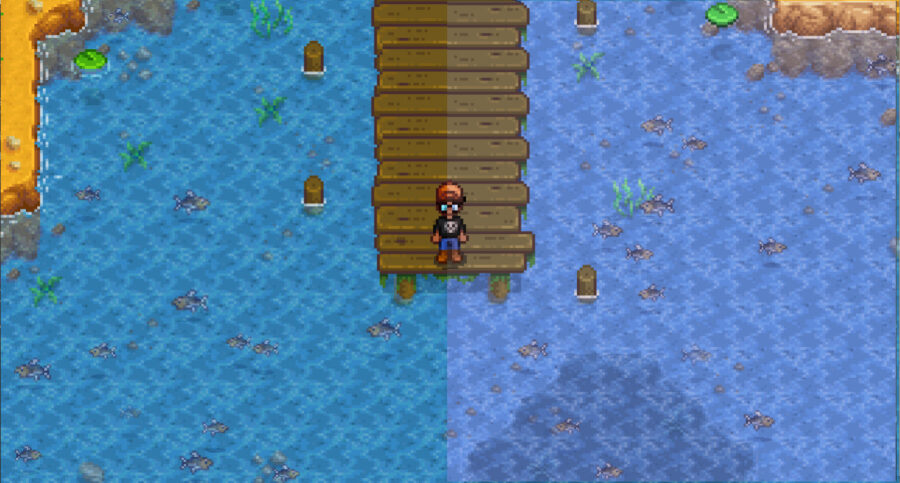 Though there are plenty of recoloring mods for Stardew Valley, this one uses a natural color palette which makes water a deeper blue. 
For the uber-pedantic players, this mod will correct the flow of water in every location. If you're spending hours and hours staring into the sea, you may as well be sure the current of water is scientifically accurate. 
Best Stardew Valley Mods to Add More Fishes and Content

After completing community center bundles and the fish collection, players may not have any incentive to continue fishing. The following mods introduce new fish to the game and new content for those who live to fish.
For many, SVE is the quintessential Stardew Valley mod. Apart from new NPCs and more than 50 new locations, SVE also adds 27 new fish to catch. From glaring omissions from the vanilla game like the Clownfish, to novel creations like the Kittyfish and Puppyfish, even experienced fishers will find a new catch to fall in love with.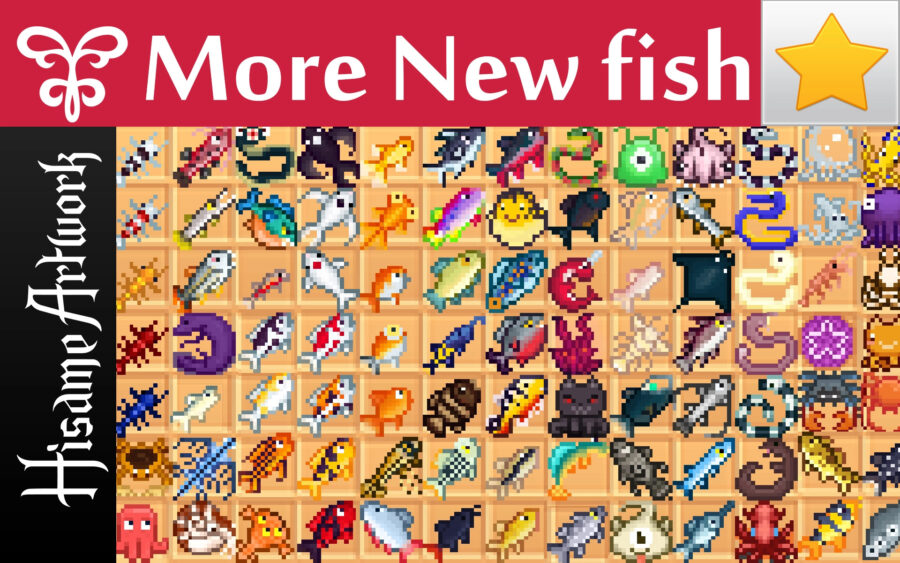 As the name suggests, this mod adds more new fish. 140 new fish to be exact. If that's a bit overwhelming, the mod also includes a monthly magazine with helpful hints on how to reel in every fish, vanilla and modded alike. 
Finally, if you still have a crazy itch for fishing, this mod will randomly generate 1000 new fish across locations and seasons. Fish will have randomized rarities, catch difficulties, and even names. 
With a large community of modders, Stardew Valley has tons of mods to keep the game interesting. In the case of fishing, mods have created a work-around the hard and unforgiving fishing minigame, as well as a slew of additional fish and revamped content.