Star Wars Jedi: Survivor is officially out, marking the continuation of Cal Kestis' journey. New abilities, planets, and so much more await in this highly anticipated sequel. Unfortunately, the game has seen a wide range of performance-based issues at launch across all platforms. Many players have been battling these issues. Specifically on PS5, Survivor has suffered from frame drops, freezing, and stuttering. This is never something you want to experience with a brand-new release, especially with such a highly anticipated title as Survivor. Luckily, there are a few ways that you can make the most out of the game's current state on PlayStation 5.
Make sure to follow the steps below to achieve optimal performance with the Day 1 edition of Star Wars Jedi: Survivor on PS5!
How to Fix Star Wars Jedi: Survivor Performance Problems on PS5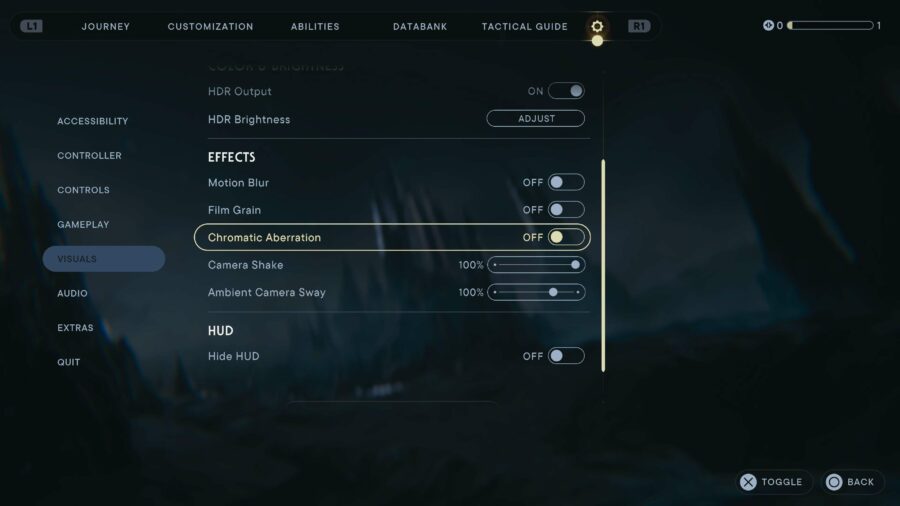 The following will all be found in the Visuals section of the Settings menu:
Turn on Performance Mode.
Turn off HDR Output.
Turn off Film Grain.
Turn off Chromatic Aberration.
Turn off Motion Blur.
By doing each of these steps, you can ensure you're getting the best performance possible with Star Wars Jedi: Survivor! While it might not completely solve all the issues you're running into, this will alleviate plenty such as the frame pacing, stuttering, and FPS drops. For a steady fix, we'll have to wait until Respawn and EA are able to properly patch the game to fix these issues. Once that happens, you'll surely be able to turn on each of these settings with no problem!
For more Jedi: Survivor, be sure to check out our best Jedi Survivor perks guide!