Overwatch 2 will host a battle of the gods (and monsters) in its newest seasonal in-game event: Battle for Olympus, which sees the addition of a brand-new gameplay mode of the same name, new skins, battle pass updates, and more, all surrounding a Greek Mythology theme. The event will only run for two weeks as part of Season 2, akin to the Winter Wonderland 2022 event just gone by. Battle Pass owners will have to work fast to unlock a Mythic Junker Queen Zeus and other god-themed skins and those taking part in the new Limited-Time Mode will have more than their fair share of fun competing to be the top god.
Overwatch 2 Battle for Olympus New Game Mode Start Time and Date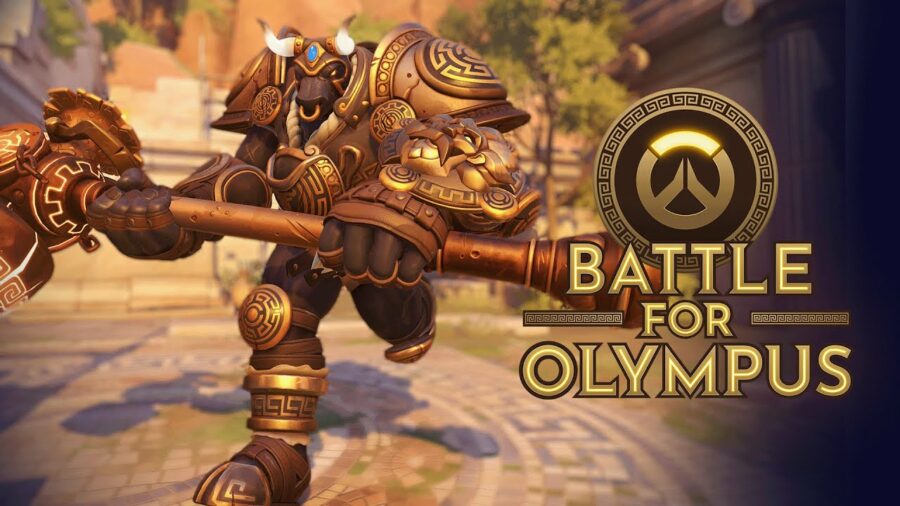 This seasonal event will release on January 5, 2023, at 2 PM EST. The limited-time mode will then see its end only 14 days later on January 19, 2023.
The Battle for Olympus LTM will see seven Heroes clash in a free-for-all style match, where each Hero has received a significant reworking of their abilities to match the god or monster that their new style is inspired by. A count will also be tallied of how many eliminations players earn with each of the seven gods, and by the end of the event, the Hero with the most eliminations will have a statue erected in Ilios, the Greece-based map, as a show of victory.
The seven Heroes who will clash in this mode are: 
Junker Queen – Zeus

Pharah – Hades

Ramattra – Poseidon

Lucio – Hermes

Roadhog – Cyclops

Widowmaker – Medusa

Reinhardt – Minotaur
How to Get All Greek Season 2 Skins in Overwatch 2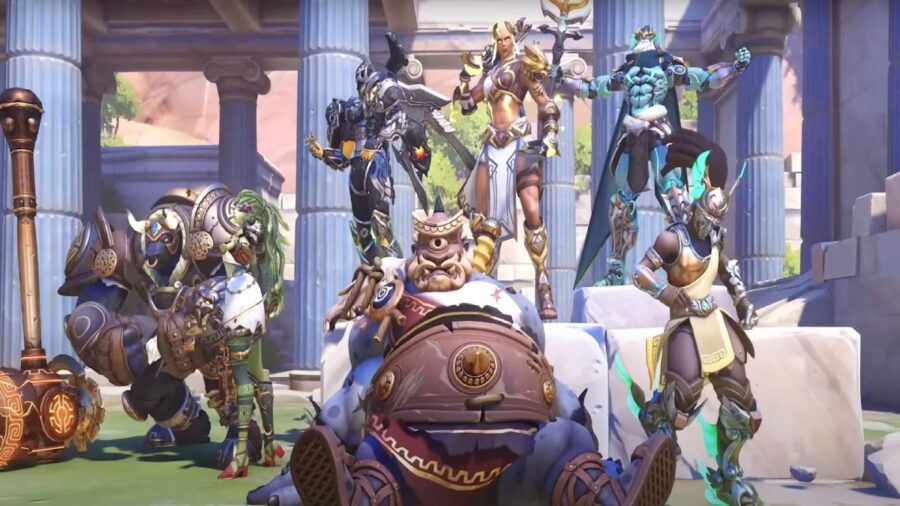 As with every seasonal event in Overwatch 2, there are only two methods that players can use to earn new skins – by either grinding their Battle Pass challenges or spending Overwatch coins in the Battle.net store. 
Three of the Greek skins are unlockable at the following tiers of the Battle Pass: 
Legendary Poseidon Ramattra unlocks at Tier 20

Legendary Hades Pharah unlocks at Tier 60

Mythic Zeus Junker Queen unlocks at Tier 80.
The remaining four skins can only be purchased in the store as follows: 
Medusa Widowmaker – 2200 OW Coins

Hermes Lucio – 2000 OW Coins

Minotaur Reinhardt – 1900 OW Coins

Cyclops Roadhog – 2200 OW Coins