Looking for all of the Jack O Lanterns in GTA Online? Halloween 2023 is here, and GTA Online has a timely Halloween event lined up for it, just like it does every year. This year sees the return of the Jack O Lantern pumpkin hunt, where collecting pumpkin heads scattered around Los Santos gives you either a trick or a treat. This GTA V Online guide has all 200 possible locations marked on two separate maps, one for Blaine County, and the second dedicated to Los Santos County.
GTA Online Halloween Jack O Lanterns: Blaine County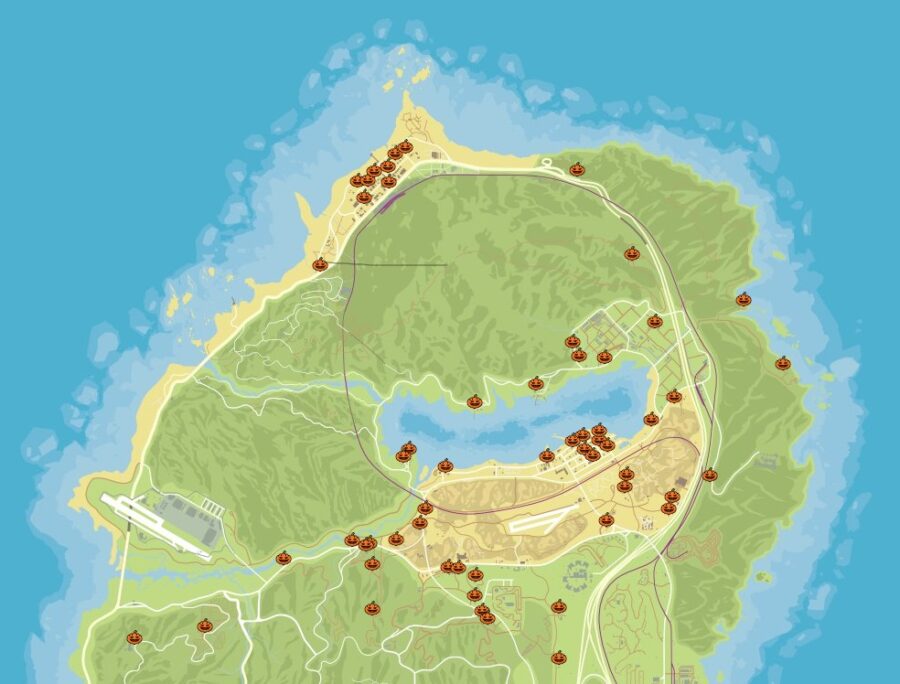 Your best bet for a quick and efficient collection of 10 Jack O Lanterns up here in the north is either Paleto Bay, or Sandy Shores, both of which have tight clusters of pumpkins for the picking.
Los Santos County: GTA V Online Halloween Jack O Lanterns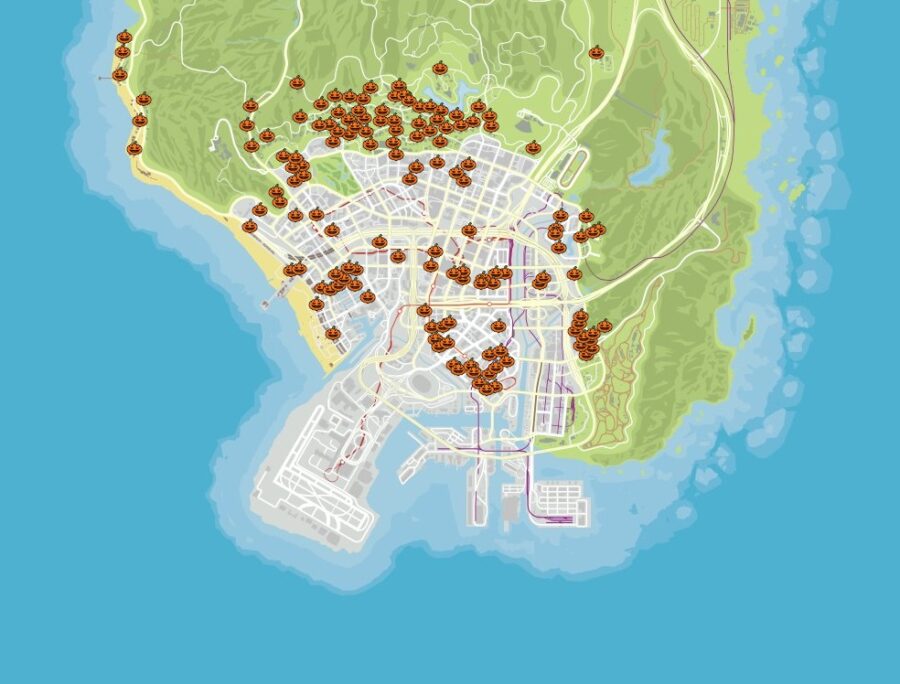 In the city of Los Santos proper, the best pumpkin clusters for daily collection are in Rockford Hills, Mirror Park, El Burro Heights, and Davis.
Each lantern retrieved will cause either a trick effect or confer a treat. Tricks include Energy Pulse, Explosion, Shocked, and Stoned. Some of these effects may or may not waste you.
Treats, on the other hand, include topping up your Snacks, maxing out your health and armor, gifting you up to GTA$5,000 or 1,000 RP, and causing the Peyote hallucination that transforms you into a random creature.
The first 10 Jack O' Lanterns you collect in the span of a single day will net you the Horror Pumpkin Mask, as well as a special bonus of GTA$50,000. The Horror Pumpkin Mask has its own unique Quickplay Action, dubbed "Mask Audio" in the Interaction Menu.
Successfully collecting all 200 Jack O' Lanterns in a single day unlocks the Pumpkin Tee, and an additional GTA$50,000 for your efforts. The total GTA$100,000 bonus is over and above any GTA$ earned from potential Treats while gathering 200 pumpkins.
That's all there is to know about this year's Halloween Event in GTA Online. Check out our guides for another seasonal spooky game–Alan Wake 2.