The highly anticipated Grand Theft Auto Online 2022 Winter update has officially launched across all the platforms. One of the most notable additions of the Winter update is The Gooch, a nefarious opportunist who is now roaming around the streets and lurking in the shadows. The monster is a threat to the LA citizens, and the game requires you to beat him in order to grab his spooky mask. If you want to get this holiday-themed mask for your Grand Theft Auto 5 protagonist, then here's all you need to know about grabbing the Gooch mask in GTA Online.
GTA Online – How To Get The Gooch Mask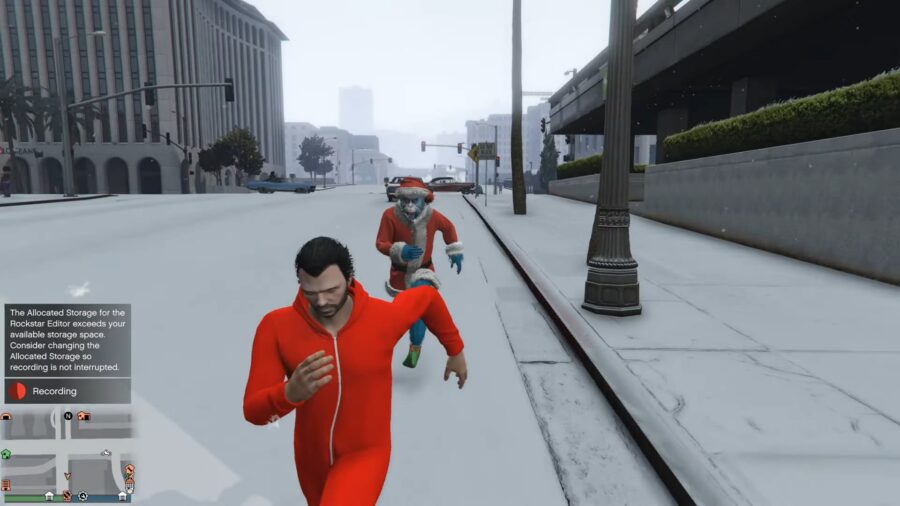 Gooch is an NPC in GTA online who attacks players in the middle of the session. So, the only way to obtain his mask is by defeating him in GTA Online. 
Here are the steps that you need to follow in order to get the Gooch Mask in GTA Online:
Hop into a

GTA Online

session with at least one more player.

Wait for at least 45 minutes for the Gooch to spawn in the world.

Once the NPC spawns, he will attack you and run away.

At this point, chase the NPC down and kill him.

Finally, get his mask from his body.
Apart from the mask, you'll be rewarded with $25,000 in-game cash that you can use to purchase the new M29 pistol and other items.
As one might notice, the event is similar to the Mugger that can be sent after other players in the session by calling Lamar. The only difference is that this event is completely random, and the game will decide who to rob.
Finally, it's worth noting that Gooch randomly spawns across the map. So there's no guaranteed location where you can always find this monster and grab plenty of cash and his mask.