Primogems are a crucial part of Genshin Impact, as they are used to buy all sorts of cool stuff, like new characters, weapons, and other in-game items. Being a premium currency, obtaining Primogems in the game isn't an easy task unless you have a lot of real cash to spend. Luckily, we can show you some methods to boost your rate of earning Primogems faster in Genshin Impact. Here are some tried and proven strategies to help you out in this mysterious journey.
Genshin Impact: Daily Commissions Earn Primogems Quickly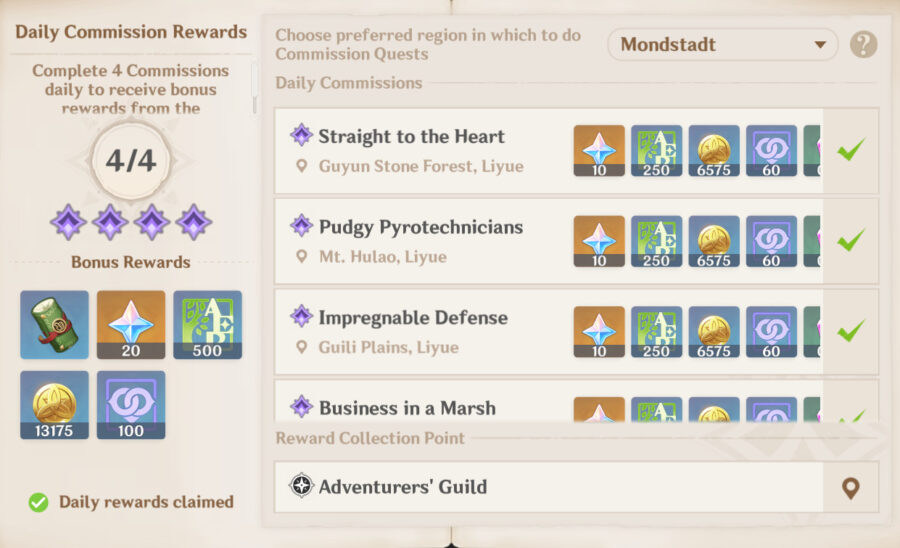 Daily Commissions are an excellent way for players to earn Primogems in Genshin Impact. As the name suggests, Daily Commissions are updated every day, and they include a variety of activities like defeating a certain number of monsters, collecting a specific item, or reaching a certain level in a specific location.
To find the daily objectives, go to the Commission tab in the Adventurer's Handbook. The amount of Primogems earned from Daily Commissions can vary, but completing them is a great way to earn Primogems quickly.
Besides this, Daily Commissions rewards travelers with experience points, Adventurer's Exp, and other valuable items. As a result, these can also help users boost their in-game progress and unlock new levels.
Unlocking Hidden Achievements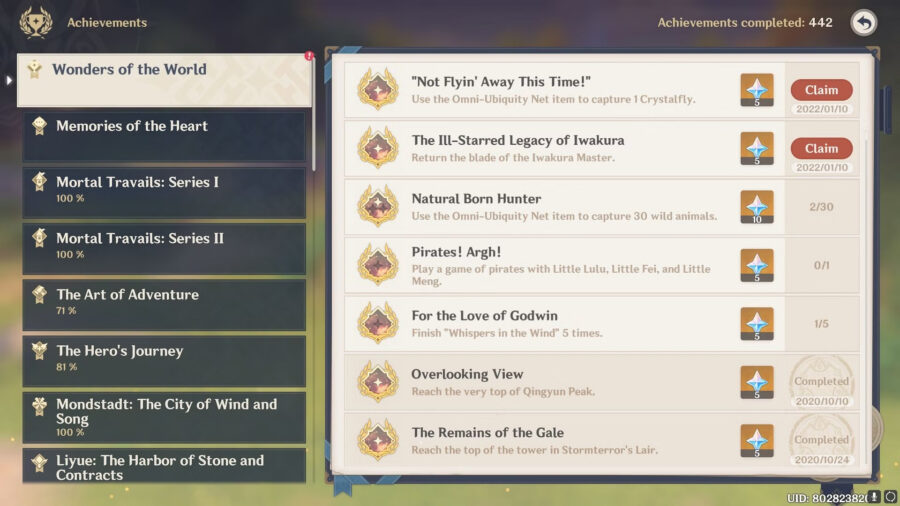 Another way to boost your Primogems farming rate is by completing hidden achievements in Genshin Impact. These are special in-game tasks that players can discover and complete to earn rewards such as Primogems, experience points, and other in-game items.
Hidden achievements are scattered throughout the game world and can be discovered by completing certain actions or interacting with specific objects. For instance, one hidden achievement may be triggered by finding a new area, while another may be triggered by defeating a specific boss.
 Although these achievements are not mandatory to make progress, but accomplishing them is an effective way to earn a heap of Primogems quickly.
Participate in Events to Earn Primogems Faster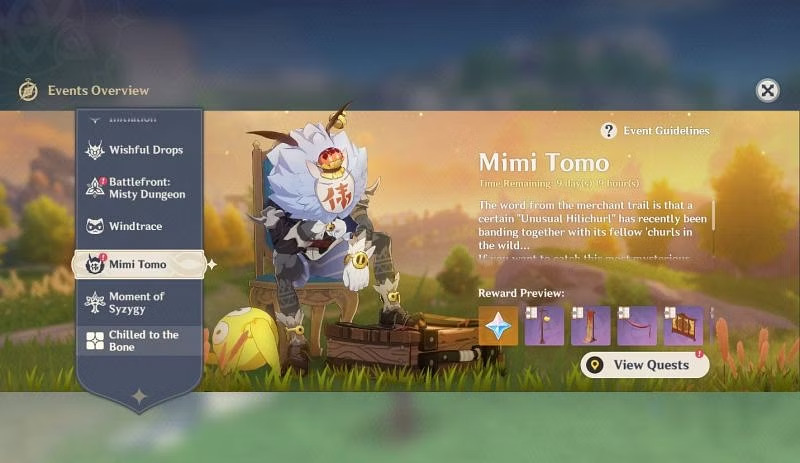 Similar to other video games, events in Genshin Impact are limited-time activities that reward players with Primogems and other items. HoYoverse frequently updates its event calendar with upcoming events, so players should keep an eye on the official blog to stay informed about what's happening in the game.
On top of that, events require players to meet specific requirements, such as a certain Adventure Rank. Hence players should always check the eligibility criteria before attempting to participate. Once players have completed event quests and challenges, they can claim rewards from the event menu. These rewards also include the premium currency, Primogems.
Level Up Your Adventure Rank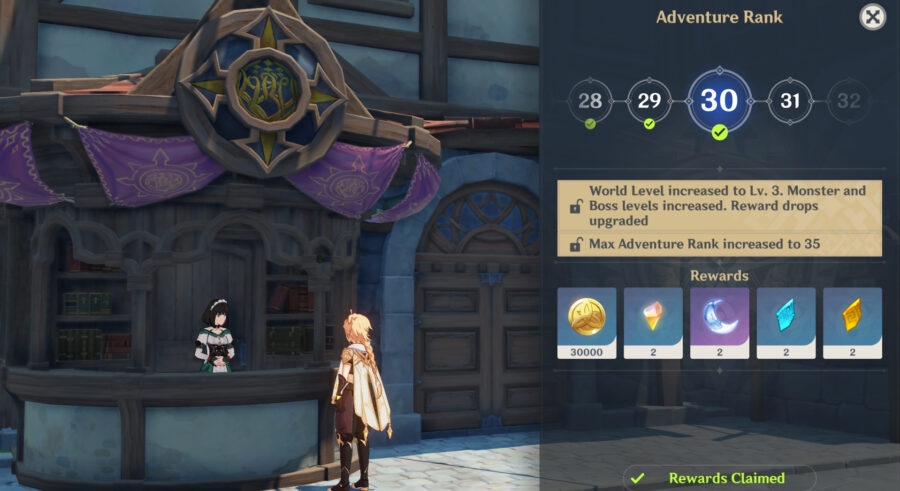 Genshin Impact gives you free Primogems when you level up in the game. Working through your Adventure Rank is a piece of cake if you are a regular player. However, if you're new to the game and having a hard time when increasing your Adventure Rank, then here are a few suggestions.
One of the easiest ways to increase your Adventure Rank is by completing the various quests available in the game. These can be found under the quest menu and activated by accomplishing the corresponding objectives. 
Another way to increase your Adventure Rank is by exploring the different regions of Teyvat. As you discover new locations and defeat enemies, you'll earn Adventure XP, which will help you level up. Finally, take out opponents in the wild, and you will get XP points. If you are able to defeat elite enemies and bosses, you will get more XP.
Redeem Codes to Earn Primogems Faster in Genshin Impact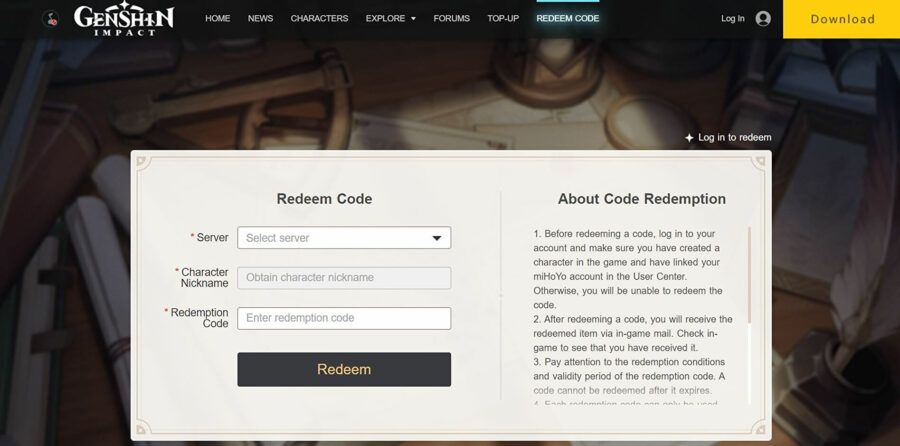 Redeeming codes is an exciting way to get some bonus items and make your Genshin Impact journey even more fun. 
These codes are a unique combination of alpha-numeric letters that game developers often give out as a way to thank players for their support or to celebrate special events. Therefore, keep an eye out for redeem codes on the game's social media pages, live streams, official website, or even in-game announcements.
Once you have any working code, you can go to the redeem code page and enter the code exactly as it is given, including any dashes or spaces. Then, check your in-game mail and claim the rewards from there. However, it's worth noting that these codes are valid for a limited time and can only be used once, so it's essential to redeem them as soon as possible. 
By following these tips, you should be able to earn plenty of Primogems quickly in Genshin Impact. Just remember to always stay on the lookout for new opportunities and be willing to try out new methods in order to succeed.