Is there anything better than zooming around in your comfy deluxe virtual automobile, watching the lush foliage drift by? Well perhaps the real thing, but as far as simulation goes, there's little better than Forza Horizon 5. And sometimes, you just want to zoom around as fast as you can, so you might have thought about what the fastest car in Forza Horizon 5 is.
The selection in Playground Games' title seems to be tailored for everyone's tastes, perhaps you like a little more control on your vehicle along with going offroad, then the 4×4 cars are for you, or, perhaps, you like driving around in style and with a solid sense of speed, then surely you'd want to accommodate your derriere in a classy Ferrari.
In that case, here's everything you need to know about the fastest car and Ferrari in Forza Horizon 5. Read on below to find out which cars those are and their top speed.
What is the Fastest Car in Forza Horizon 5?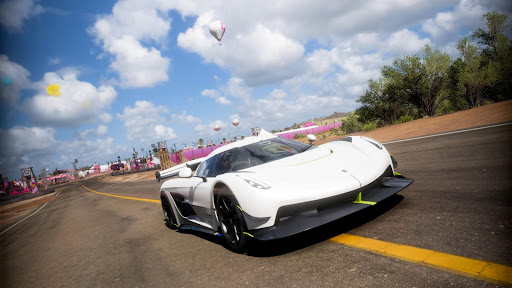 The fastest car in Forza Horizon 5 is the Koenigsegg Jesko, which can reach a top speed of 300 MPH (482 km/h). 
Here are its stats:
Speed 10

Handling 10

Acceleration 6.9

Launch 7.4

Braking 9.0

Offroad 4.4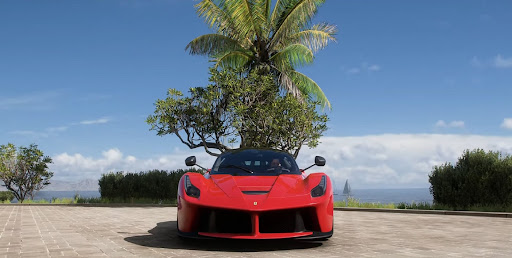 The fastest Ferrari in the game is the Ferrari LaFerrari, which can go up to 220 MPH (355 km/h). 
Here are its stats:
Speed 9.4

Handling 9.0

Acceleration 7.2

Launch 7.9

Braking 9.6

Offroad 4.4
Now clearly, to show off those incredible top speeds of those two cars, you'll need to find a long stretch of straight road (look for that highway in the middle of the map…).
The Koenigsekk Jesko costs 2.800.000 credits in the Autoshow, but can also be obtained for free by doing a bit of work. First, choose the Baja Expedition out of all the Horizon Adventure zones. After that, just get another Accolade point, so you can try the V10 story mission. Playing as a stunt actor, the objective will be to complete all challenges with at least three stars. It is not that difficult and the reward unlocks the fastest car in Forza Horizon 5.
The Ferrari LaFerrari can't be driven for free, unfortunately. It can be unlocked as a gift after buying all the Ferrari branded cars in Forza Horizon 5, with some of those costing up to 18 million credits, this will definitely cost in the realm of almost 50 million credits total. Perhaps you might get lucky and find a used one in the Auction House. Either way, best start saving those credits soon. Still, with a solid handling rating of 9.0, the LaFerrari is a great choice also for those twists and turns in the circuit races.
These two cars will definitely make any speed demon happy, but remember to fasten those seatbelts and keep your eyes on the road.