Picking up the right weapon when you drop into the deadly areas of Warzone 2's Al Mazrah can drastically increase your winning odds. However, with a dizzying array of over 40 primary weapons available in the game, it's a time-consuming and daunting task to hand-pick the best Warzone 2 weapons. 
Not only this, but pairing the Warzone 2 weapons with the right attachments is also essential to get the most out of these firearms. Since the game has a wide range of attachments, kitting out a mature combination is another major challenge for the players. With that said, we'll highlight the best Warzone 2 weapons, along with their loadouts as per the current meta.
5. Fennec 45 (Best CoD Warzone 2 Weapons)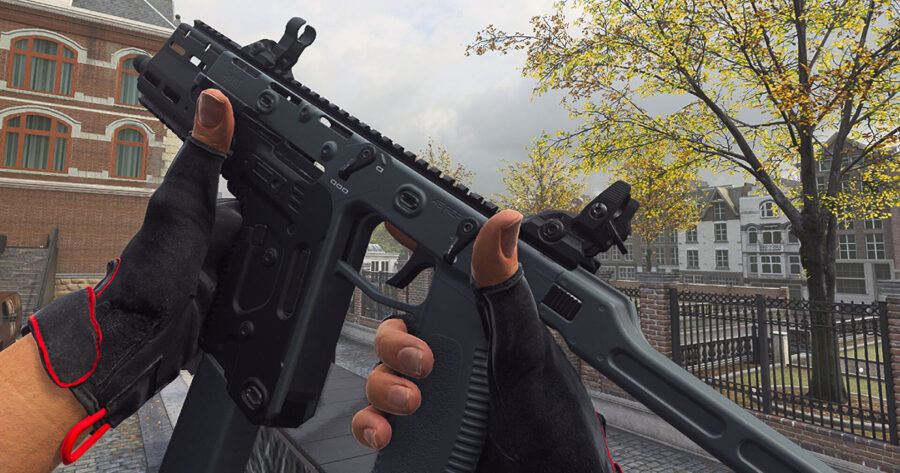 The Fennec 45 returns to Call of Duty: Warzone 2 after being featured in the game's prequel. Fennec 45 is hailed as one of the best SMGs of the Call of Duty franchise which comes with a blinding fire rate and relatively low recoil. On top of that, Fennec 45 has an impressive TTK, which makes the weapon absolutely lethal at close range, especially when kitted out with the right attachments. 
Equipping Fennec 45 on the secondary slot is a wise decision if your primary weapon is either a long-range assault rifle or sniper. However, most weapons need to be unlocked before they can be used in Warzone 2, and Fennec 45 is no exception. To unlock the Fennec 45 in Warzone 2, players must rank up to level 38. Once you get hold of the Fennec 45, pairing it with the right attachments is essential to get the most out of it. 
Here's the best Fennec 45 Loadout in Warzone 2 to save your precious time: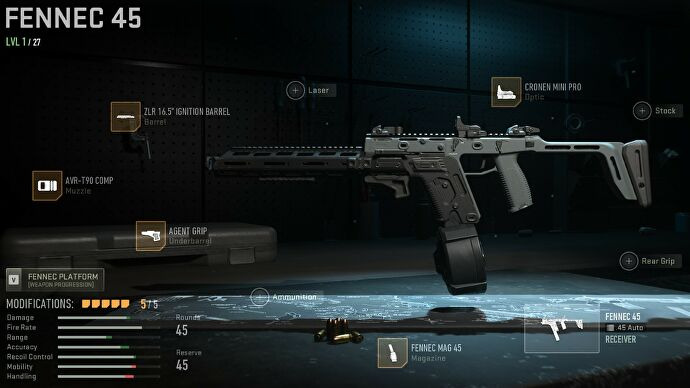 Muzzle

: AVR-T90 Comp

Barrel

: ZLR 16.5″ Ignition Barrel

Underbarrel

: Agent Grip

Magazine

: Fennec Mag 45

Optic

: Cronen Mini Pro
This Fennec 45 loadout improves the weapon's accuracy, recoil control, and handling, which is what you would expect from one of the best weapons in the game.
4. Lockwood 300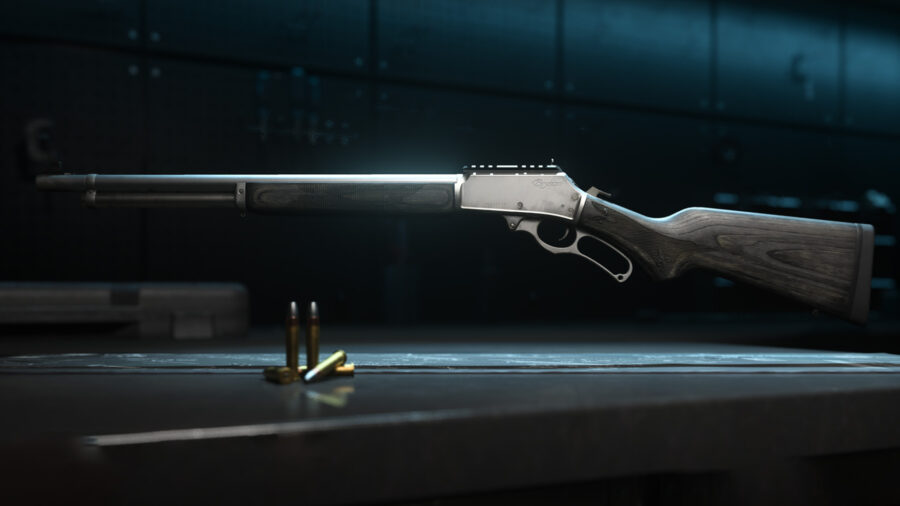 Inspired by Browning Citori 725, Lockwood 300 stands apart from the rest when compared to the other shotguns in the category. With the ability to blast through opponents, Lockwood 300 is your best bet for short-range battles. This break-action shotgun forfeits its ammo capacity for extended range and a tight pellet spread. 
Lockwood 300's best features are its excellence in close-range combat, substantial damage, output, and overall accuracy, making it the ideal weapon to equip in congested zones such as Observatory and Ahkdar Village.
Similar to our previous pick, i.e., Fennec 45, Lockwood 300 needs to be unlocked first before taking it on the Warzone 2's Al Mazrah map. To unlock the Lockwood 300 Shotgun, you must level up your military rank to level 36. Once you get your hands on on this powerful weapon, the final step is to pair a perfect combination of attachments to outperform your opponents.
Here's our recommendation for the Lockwood 300 loadout in Warzone 2: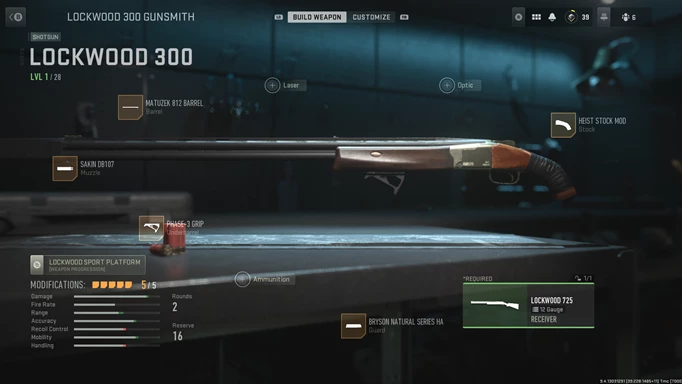 Muzzle:

XTEN V2.0 Choke

Barrel:

Matuzek 812 Barrel

Laser:

VLK LZR 7MW

Guard:

Buck-Pro

Stock:

Heist Stock Mod
Players are recommended to play aggressively and ambush their enemies to get the most out of this loadout. Also, this loadout improves the mid-range capabilities of the Lockwood 300, so don't hesitate to use it in the open fields but within a certain limit.
3. M4 – Best Warzone 2 Weapons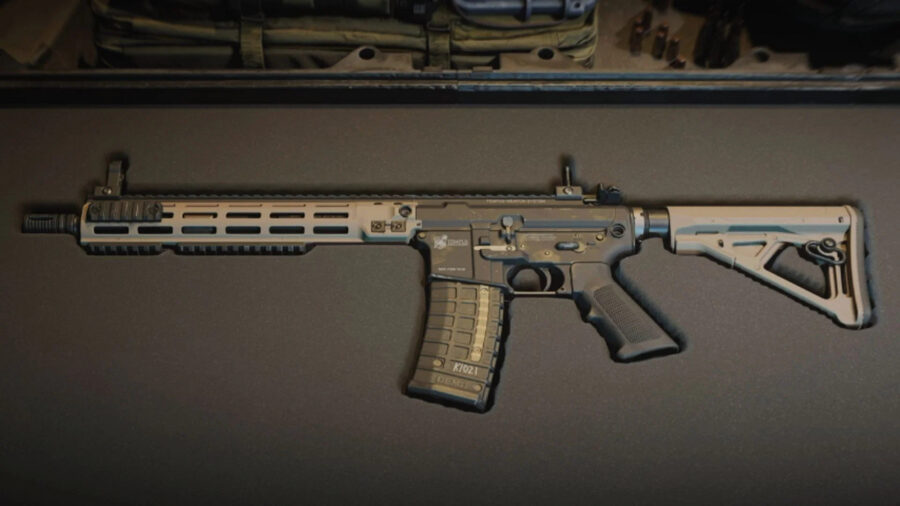 The M4 is an iconic assault rifle that can be commonly found across almost every shooting game. The deadly AR is again a powerful gun in Warzone 2 thanks to its versatility and fast TTK. This reliable workhorse is a jack-of-all-trades that performs well in most combat scenarios, which is why it has secured a prime spot in our list of the best Warzone 2 weapons.
A great all-rounder, the M4 has the highest rate of fire among all the Warzone 2 ARs. On top of that, it is an incredibly powerful, accurate, and reliable assault rifle for those who love to play aggressively and boasts a run-and-gun playstyle. The prime advantages that M4 offers over other firearms are countless.
So let's jump into our M4 loadout recommendation in order to make the weapon as strong as it can possibly be.
The best Warzone 2 M4 loadout attachments are: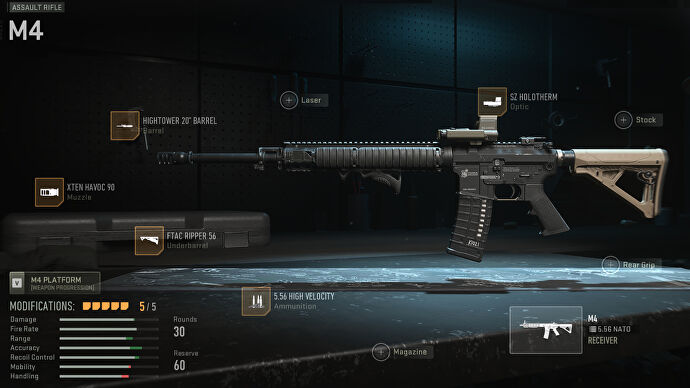 Muzzle

: XTEN Havoc 90

Barrel

: Hightower 20″ Barrel

Underbarrel

: FTAC Ripper 56

Ammunition

: 5.56 High Velocity

Optic

: SZ Holotherm
This M4 loadout plays down recoil and maximizes ADS speed without considerably reducing the damage output. The best part is the weapon is unlocked by default in the game. Therefore, you can use it right away without leveling up your military rank.
2. Victus XMR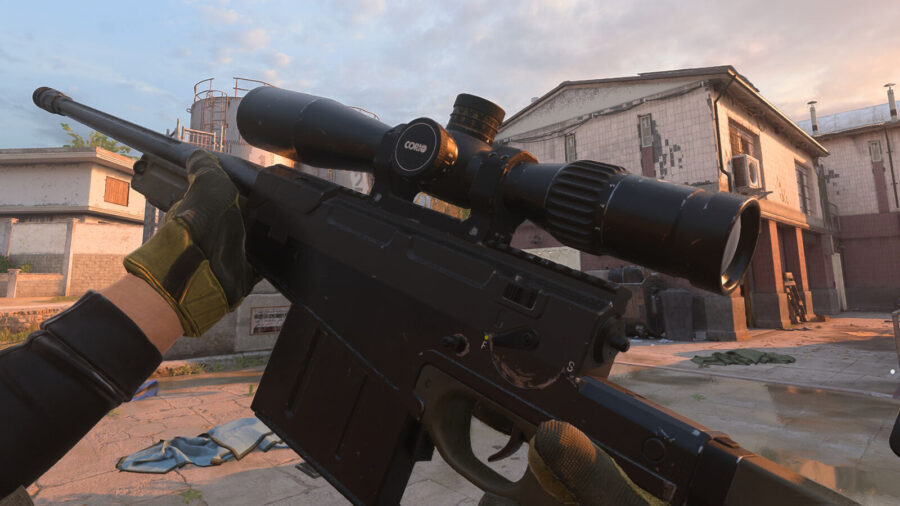 Any best Warzone 2 weapons list is incomplete without a sniper, especially when the FPS title has a long-range weapon like Victus XMR. The sniper fires the fastest rounds and has an impressive recoil thanks to its hard-hitting barrel. Victus XMR comes with .50 cal BMG ammunition, and its tungsten sabot-tipped bullets are fast and powerful but require precise shots over long distances.
The weapon is built over the Imperatorium platform, and its magazine can hold five bullets at a time without any attachments. The best part of the Victus XMR, though, is the ability to deal a whopping 275-damage headshot, making it a one-shot down weapon even if the enemy is equipped with the finest armor in the game.
Although the Victus XMR is one of the best Warzone 2 weapons, pairing it with the right attachments is still essential before giving it into the hands of a sharpshooter. With that said, here's a look at the best Victus XMR loadout: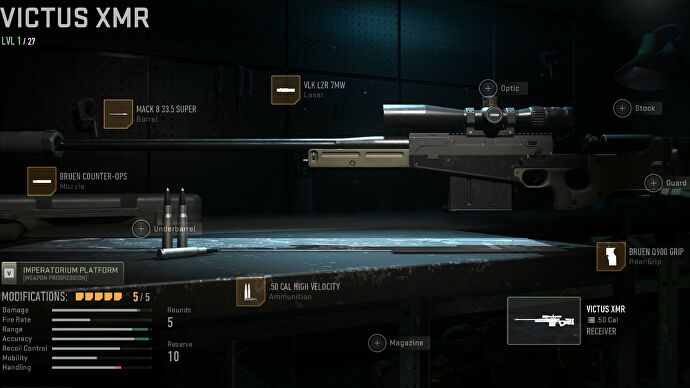 Muzzle

: Bruen Counter-Ops

Barrel

: Mack 8 33.5 Super

Laser

: VLK LZR 7MW

Ammunition

: .50 Cal High Velocity

Rear Grip

: Bruen Q900 Grip
This loadout improves the bullet velocity and provides additional firing range to Victus XMR, making the sniper rifle a perfect choice for cracking skulls from a distance.
1. RPK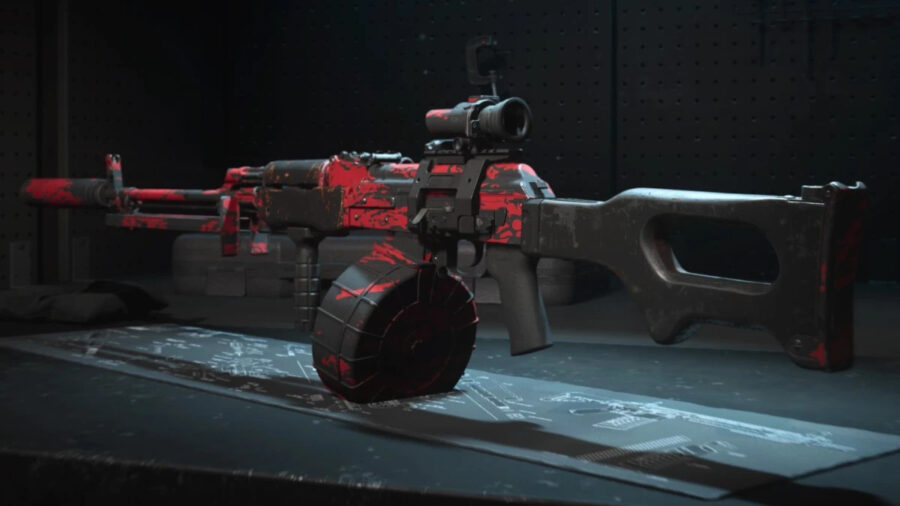 The extremely powerful LMG, RPK, secures the number-one spot on our best Warzone 2 weapons list. The RPK features a long, heavy barrel, high ammo capacity, and steel receiver, which can sustain full-auto fire without loss in accuracy. The weapon maintains an outstanding balance between damage, accuracy, and handling, which is why you can't go wrong with this light machine gun.
However, the only way to get hold of RPK in Warzone 2 is by leveling up your military rank to level 41. Therefore, players must spend plenty of time grinding the battle royale or DMZ matches in the game to unlock RPK as quickly as possible. 
Once you have RPK equipped as the primary weapon, make sure to get the following attachments installed to fully utilize its potential.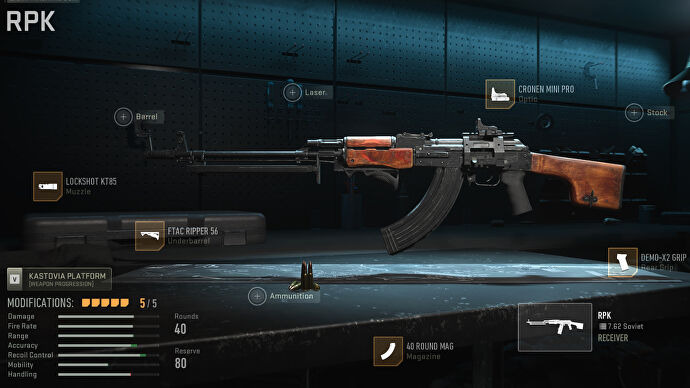 Muzzle

: Lockshot KT85

Underbarrel

: FTAC Ripper 56

Magazine

: 40 Round Mag

Rear Grip

: Demo-X2 Grip

Optic

: Cronen Mini Pro
This RPK loadout maximizes the overall range, accuracy, and recoil control of the LMG, making it a deadly weapon to pull out in the menacing zones of the Al Mazrah.
That wraps up our detailed guide on the five best weapons in Warzone 2. Before you leave, make sure to check out our guide to unlock the Nuke for an instant Warzone win.