Call of Duty: Modern Warfare 2 & Warzone 2 have been hit with another error code, Travis-Rilea. The game displays the error code Travis-Rilea when the connection between your system and Modern Warfare 2 servers fails to establish. As is tradition, the issue can occur on almost any platform, including PlayStation, Xbox, Steam (PC), and Battle.net (PC). So if you're also one who is struggling to resolve the CoD Modern Warfare 2 Travis-Rilea error, then you should definitely follow our comprehensive guide.
How to Resolve "Travis-Rilea Error" in CoD Warzone 2 & MW2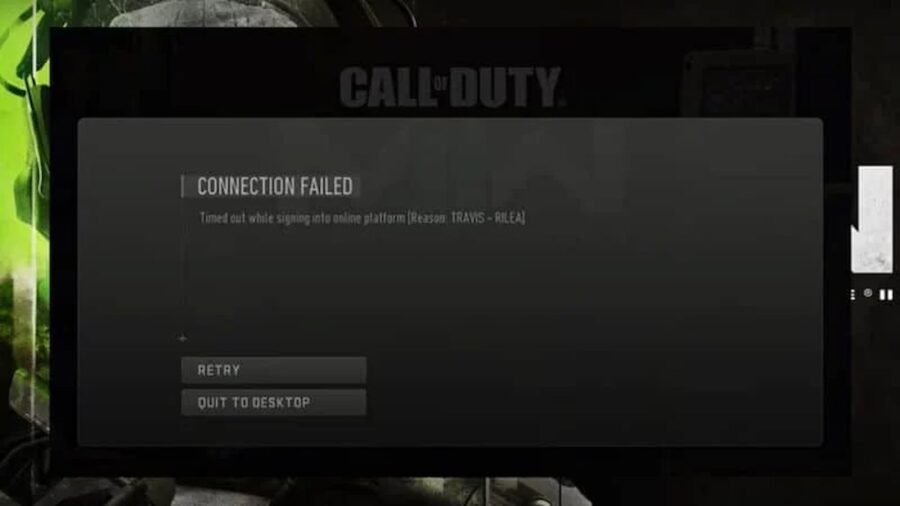 When you encounter the "Travis-Rilea Error" right after booting up the game, there's a good chance that the MW2 servers are experiencing technical difficulties. Therefore, you should check the server status before performing any troubleshooting steps. 
If the servers are operational, then most likely, your internet connection is having difficulties communicating with CoD MW2 servers. If the issue is on your end, then we've got you covered with the following troubleshooting methods to get past the Travis-Rilea error:
Restart Your Router
In most cases, restarting the router or wireless modem is the first step that you should execute when you suspect your network isn't working as it should. Restarting the WiFi router takes a few minutes. To do that, unplug your router switch and keep it unplugged for about two minutes. After that, replug the router's switch and relaunch Modern Warfare 2.
Relaunch Battle.net Client
One of the most effective methods to fix the Call of Duty: Modern Warfare 2 "Travis-Rilea Error" is restarting the Battle.net client. It allows the client to check for any latest updates that could be preventing you from accessing the game servers. To close the application, simply hit the cross button on the top right corner of the screen. If you're a tech geek, then we advise using the task manager to force quit the application. Once it's fully closed, relaunch Battle.net and see if the problem is fixed. You can replicate this by relaunching Steam as well, or restarting your whole console on Xbox & PlayStation.
Use A VPN
If your internet connection is blocking you from playing Modern Warfare 2, then there's a good chance your connection has routing issues. In such a case, using a VPN connection is the best option to directly connect to the game servers. While there are multiple Virtual Private Network services available out there, we recommend opting for one with a trial to see whether "Travis-Rilea Error" rides off or not.
Contact Activision Support
The Call of Duty franchise has been a massive success for its developers, Activision, and they've set up a dedicated support team to assist users with day-to-day issues. Therefore, if the above fixes don't fix the Modern Warfare 2 "Travis-Rilea Error", then you should definitely reach out to the Activision support team. They can assist you better than anyone else.