Folk the world over will have a different idea of what October looks like; traditionally in the UK, it's time to break out the jumpers and take a stroll through the red-leaved trees and pissing rain. I'm sure a good chunk of the Southern Hemisphere is probably having BBQs or surfing. One thing that will seemingly never change though, is the deluge of AAA titles releasing now – particularly the big annual things, like Call of Duty, constant as a birthday, Until you die, anyway. 
Infinity Ward are back at the helm, making Modern Warfare 2 for the second time this millenia – third if you count the remaster. And despite a real aversion to changing things up in the name department, the beta showed off a number of innovations, most notably including an optional third-person perspective. 
Beware though, that as with Overwatch 2's rocky launch, Activision Blizzard are again saying you need to link a mobile phone number to your Battle.net account to play Modern Warfare 2.
And given that it's due to kick off – at least in part – pretty damn soon at the time of writing, let's get into the editions up for sale, whether CoD points will transfer across platforms, PC spec requirements, how to play the campaign early, and Warzone 2's release date. 
What Editions Are Available of CoD: Modern Warfare 2 at Release?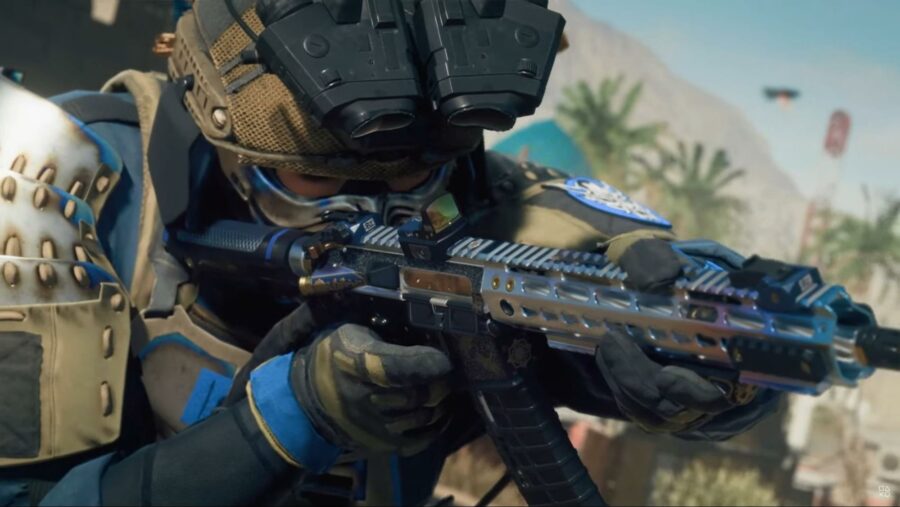 There are two versions of the game up for preorder currently, and both run to a not-inconsiderable sum. 
Cheaper, but still not cheap – The standard (or cross-gen, if you're on console) edition of Modern Warfare 2 is priced at £/$/€ 69.99 on console, £/$/€59.99 on Battle.net and Steam, and comes with: 
Campaign Early Access

– launching on 20 October, and detailed below.  

Final Judgement Bundle

– skins and quips for Lucas, and a blueprint for the Automaton, both of which are in CoD Vanguard and Warzone 1. 

Khaled Al-Asad Operator Bundle

– more cosmetics for Vanguard and Warzone 1, focusing on Khaled. Also comes with a calling card, spray, charm, and title that you won't see again unless you plan on revisiting the older games.  

Cross-gen

– all copies sold digitally on any of Xbox or PlayStation's recent systems will enable you to play across the generation gap as and when you upgrade. Or downgrade, what's to stop you now?

PlayStation exclusive: Oni Operator Pack

– players from the rest of gaming's platforms will look on in envy (for 12 months, anyway, until the timed exclusivity ends). Unlocks a unique operator in samurai garb and weapon blueprint.
The "HOW MUCH?!" Edition –
The vault edition comes with all of the above, plus a few extras. It'll set you back £/$/€99.99 on console, £/$/€84.99 on Battle.net and Steam.
Ghost Legacy Pack

– more bits for previous titles. This unlocks 12 Ghost skins and 10 weapon blueprints to use in 2019's

Modern Warfare

and

Warzone 1

. 

Red Team 141 Operator Pack

– unlocks Soap, Ghost, Farah, and Price as operators in

MW2

, with a unique masked skin each. 

FJX Cinder Weapon Vault

– described as "the ultimate weapon blueprint," the vault gives you access to all of the FJX Cinder's attachments from the off. No grinding for you – for this weapon, anyway. 

Season 1 Battle Pass with 55 Tier Skips

– as it says on the tin, here's your first premium battle pass halfway completed. 
Considering that cosmetics and operators are not going to be making the jump to Warzone 2, the inclusion of historic DLC as a pre-order incentive is a bit of an oddball move, in my opinion. 
The fact too that all early orders of the game give the same level of early access, it makes the niche value proposition of the Ouch My Wallet Hurts Edition that much more of a difficult sell. Unless you're super into the previous games still, or desperate to hit the max rank on the battle pass as soon as humanly possible, I'd say opt for the standard. 
Will CoD Points Transfer to Modern Warfare 2 (2022)?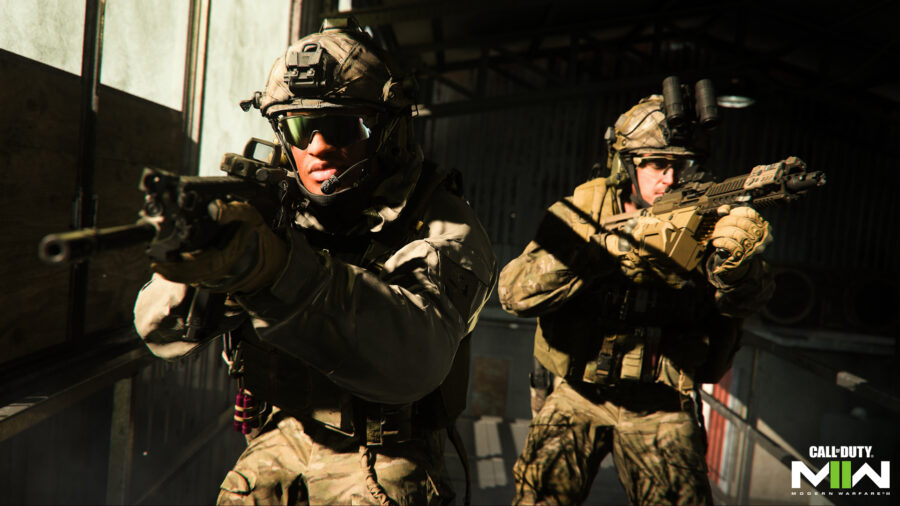 When picking your poison in the marketplace of game retailers, it's worth bearing in mind that any CoD points that you've amassed and not spent in the ecosystem will not transfer outside of your original platform if you move to a new one, with the exception of next gen console upgrades. 
That is to say, players on the Xbox One who now own a Series X will see their stockpile appear in MW2 when they sign in to their Battle.net accounts. Same story for PS4/PS5. However, given that the series is making its return to Steam after a minute, anyone who played on Battle.net for any of the recent titles will not be taking their in-game cash with them to Valve's storefront. And neither too will traitors in the console wars, or people joining or leaving the PC master race for simpler shores of a home entertainment system.
If you do get caught short by this though, one workaround would be to hold off on making any purchases in MW2 until Warzone 2 launches, which you can download for free on your previous platform of choice with access to your funds, and spend them there. Waste not, want not! 
When Do CoD: Modern Warfare 2 (2022) & Warzone 2 Release?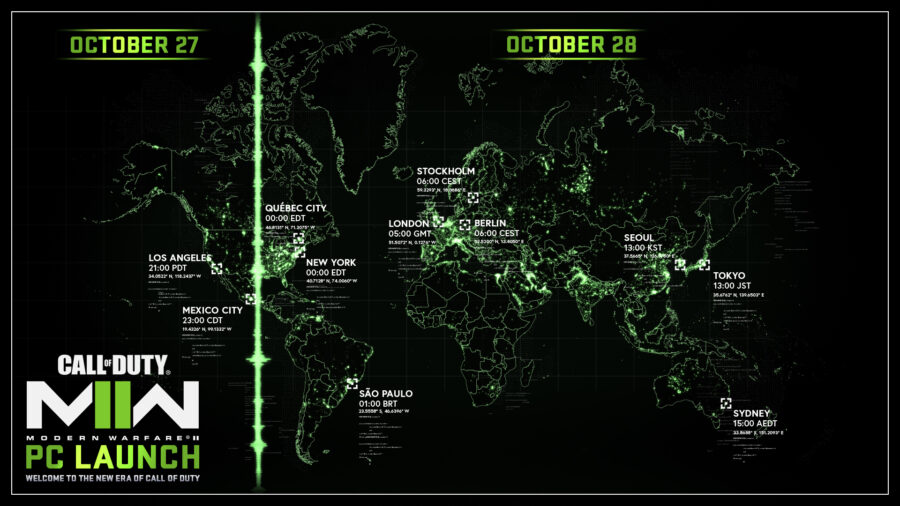 Modern Warfare 2's release is going to be a piecemeal affair. It all kicks off imminently, as anyone who coughs up for a copy of Modern Warfare 2 ahead of its full release on October 28 will get early access to the full campaign, beginning at 10am PT (6pm UK time) on October 20. Preload for the early access goes live 24 hours prior.
Most of the rest of Modern Warfare 2, including multiplayer and the revamped Special Ops modes, then goes live between October 27-28, depending on your time zone and platform. The PC launch is detailed in the gaudy, Matrix-vibes map above, with consoles rolling out between 4am PT and 9pm PT in a regional rollout, according to Activision.
Once that's been and gone, and with a note of cautious optimism for how it'll be handled, you'll be in pre-season hijinx until November 15. Warzone 2 then follows, launching alongside the kick-off for season 1 on November 16. And finally, Raids start up on December 14. 
What PC Specs Do I Need to Run Modern Warfare 2?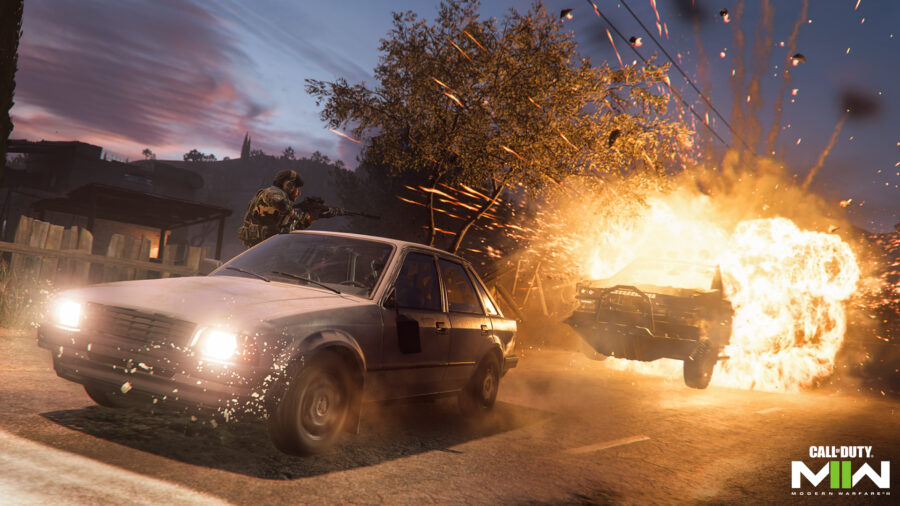 We don't half love a table around here. See if your rig can handle CoD: Modern Warfare 2 on release below. 
| | | | | |
| --- | --- | --- | --- | --- |
| | Minimum | Recommended | Competitive | Ultra 4K |
| CPU | Intel Core I3-6100 / Core I5-2500K, or AMD RYZEN 3 1200 | Intel Core I5-6600K / Core I7-4770, or AMD RYZEN 5 1400 | Intel Core I7-8700K, or AMD RYZEN 7 1800X | Intel Core I9-9900K, or AMD RYZEN 9 3900X |
| GPU | NVIDIA GeForce GTX 960, or AMD Radeon RX 470 | NVIDIA GeForce GTX 1060, or AMD Radeon RX 580 | NVIDIA GeForce RTX 3060Ti, or AMD Radeon RX 5700 XT | NVIDIA GeForce RTX 3080, or AMD Radeon RX 6800 XT |
| Video memory | 2 GB | 4 GB | 8 GB | 10 GB |
| RAM | 4 GB | 6 GB | 16 GB | 16 GB |
| Hi-rez assets cache* | Up to 32 GB | Up to 32 GB | Up to 32 GB | Up to 64 GB |
| OS | Windows 10 64 Bit (Latest Update) | Windows 10 64 Bit (Latest Update), or Windows 11 64 Bit (Latest Update) | Windows 10 64 Bit (Latest Update), or Windows 11 64 Bit (Latest Update) | Windows 10 64 Bit (Latest Update), or Windows 11 64 Bit (Latest Update) |
| Storage space | 72GB (at launch) | 72GB (at launch) | 72GB (at launch) | 72GB (at launch) |
*"Hi-Rez Assets Cache is optional disk space that can be used to stream high-resolution assets. The option can be turned off in the game's settings."
Activision have also provided the recommended drivers for both NVIDIA and AMD graphics cards, which are: 
NVIDIA: 516.59
AMD: 22.9.1