Want to work to get your souls Call of Duty: MW2 and Warzone have brought back the popular in-game Halloween Event- The Haunting, and players can experience the ultimate horror all across the game's maps. One of the activities related to The Haunting event is getting Souls. Getting these can give you a lot of rewards in the game. As such, getting Souls is pretty crucial if you intend to get these rewards. So, let's take a look at how to get Souls in Call of Duty: Modern Warfare 2 and Warzone.
How to Farm Souls in CoD MW2 & Warzone: The Haunting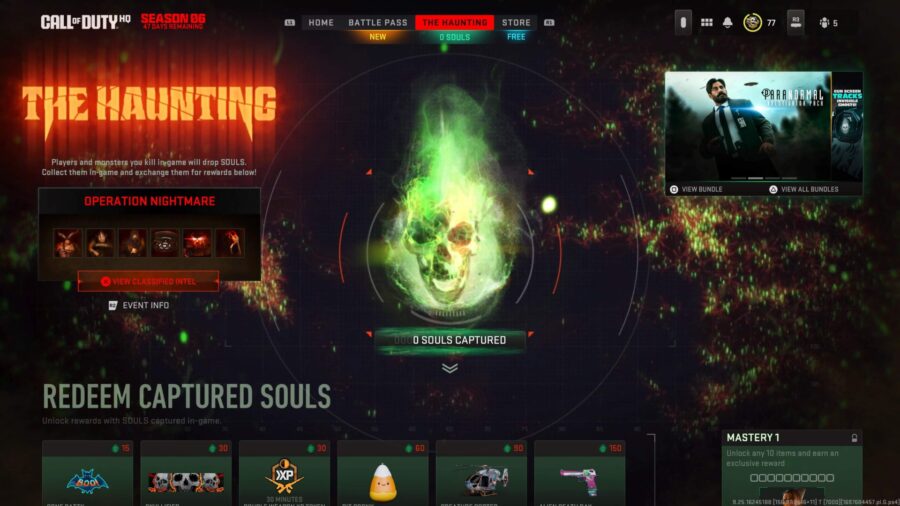 You can get Souls in The Haunting event by taking out players in the multiplayer modes in MW2 as well as Warzone and DMZ. Every player you kill will drop a Soul. To keep these Souls in the multiplayer modes, you must finish the matches. In Warzone, however, it is not necessary to finish a match to keep your Soul. Later on, you can redeem these Souls for various rewards in-game. Additionally, in Warzone and DMZ, you will have the opportunity to face otherworldly beings who will also drop Souls when you take them out.
Unlimited Souls cannot be collected in every match as there is a limit to them. That is why you will need to be smart in choosing where to farm Souls. For example, in Shipment 24/7, Team Deathmatch and Kill Confirmed, you can get up to 12 Souls. Additionally, in Ground War and Invasion, you can get up to 16 Souls.
In the Warzone playlists, Souls also vary. For example, Lockdown Quads can give you up to 16 Souls. On the Resurgence Trios and Quads, modes can give you up to 20 souls. You can also open the lucrative orange chests to get Souls as well. In the DMZ mode, you will also uncover and face certain monstrous entities across the Al-Mazrah map. Taking them out will also grant you Souls.
How to Get Souls Faster in Call of Duty MW2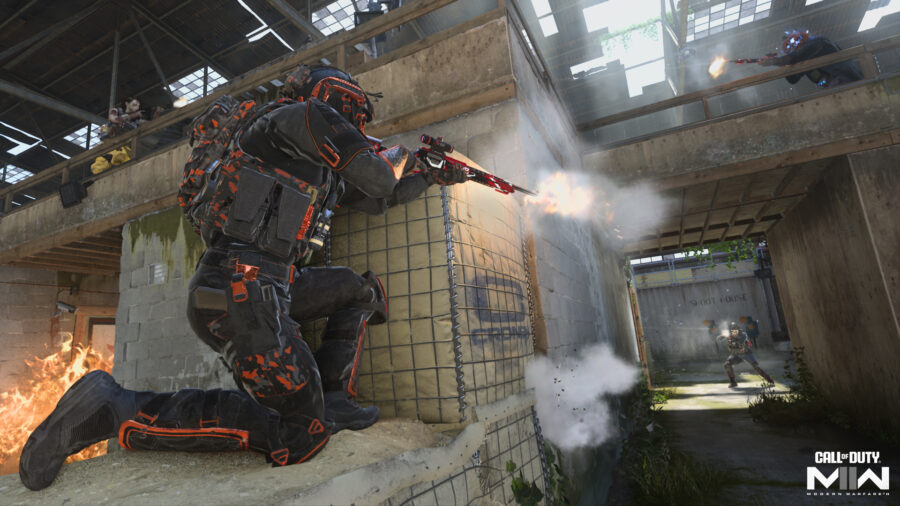 The fastest way to farm Souls is through multiplayer modes like Shipment 24/7, Team Deathmatch and Kill Confirmed. These can get you up to 12 Souls, and what's great about this is these are short, especially Shipment 24/7. To not get bored, you can alternate between these to make the game more enjoyable. You can also do the other multiplayer modes as well as the Warzone playlists, but the mentioned modes are generally the fastest ways to get Souls in the game. After getting Souls, you can redeem these for various rewards, like stickers, charms, blueprints, and tokens.
So, that is everything you need to know about how to get souls faster in Call of Duty MW2 and Warzone's The Haunting event.