Looking for the best build in Armored Core 6 early game? Armored Core 6 is a smashing return to explosive big mech action, and brings with it a vast array of parts to mix and match into your dream giant robot build. The early game can be pretty rough though, as you're still unlocking or discovering various parts, while taking on punishing odds and tough bosses. This Armored Core VI: Fires of Rubicon guide will share an ideal build to power through the initial chapter, as well as farm enough COAM to buy the shop out as new parts unlock.
Armored Core 6 Early Game Build Guide: HEAD
HD-011 MELANDER or HD-012 MELANDER C3
The choice of Heads here is based entirely on whether or not you have the pre-order bonus set. If you don't, then the standard HD-011 MELANDER will more than suffice, and can be purchased in the shop for 75,000 COAM.
CORE
BD-011 MELANDER or DF-BD-08 TIAN-QIANG
Your primary goal with this build is to endure incoming damage while outputting far, far more on your targets, and both of these early Core unlocks will allow you to do so. Purchase from the shop for 195K or 390K COAM respectively.
Best AC6 Early Game Build – R-BACK UNIT and L-BACK UNIT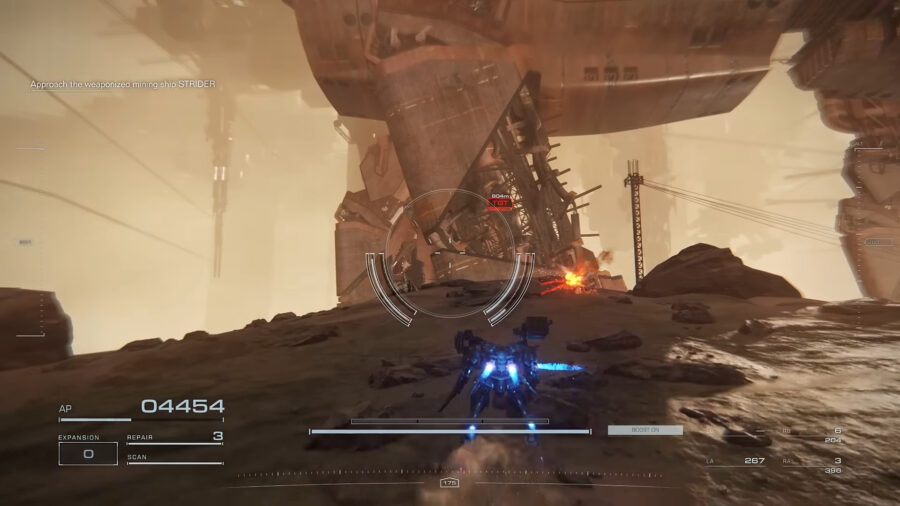 Vvc-70VPM Plasma Missile Launcher
Fires five rounds per hardpoint that cause lingering plasma explosions on impact. Additionally, the missile swarms are multi-lock and indirect fire i.e. they launch vertically and can circumvent the target's ability to evade hits from behind cover. This also effectively allows your own mech to take shots from the safety of hard cover as well. Purchase in the shop for 96,000 COAM.
ARMS
DF-AR-08 TIAN-QIANG or AR-012 MELANDER C3
A distinction based entirely on ownership of the bonus Melander C3 set. Both offer a good balance between AP and Firearm Specialization, which is what matters for Arms for this particular build. The DF-AR-08 Tian-Qiang can be purchased for 200K COAM at the shop.
R-ARM UNIT and L-ARM UNIT
Vvc-760PR Plasma Rifle
This directed energy weapon does damage via a large plasma explosion that creates a lingering area-of-effect energy bubble around the target. Purchase in the shop for 202,000 COAM.
Armored Core 6 Best Build Early Game: LEGS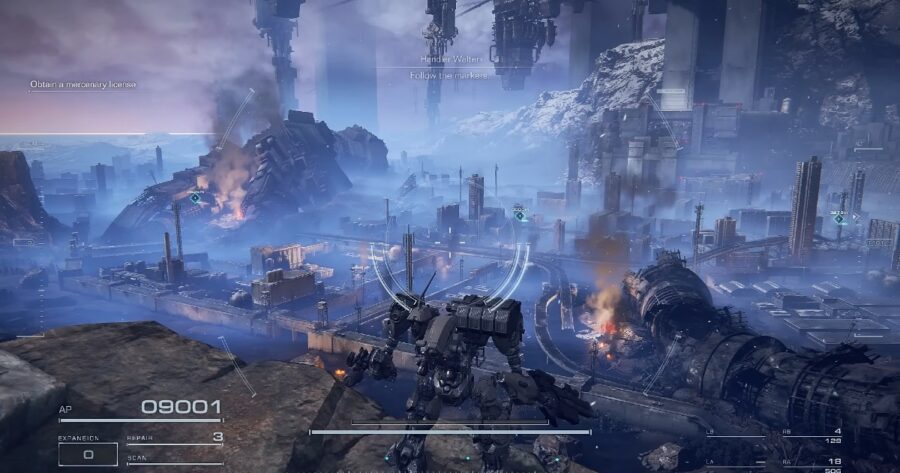 LG-011 MELANDER or DF-LG-08 TIAN-QIANG
Bearing the combined weight of all that armor and weaponry, both of these pairs of Legs will also work well with the selected Booster to provide high mobility. Purchase at the shop for 175K or 350K COAM respectively.
FCS
FCS-G2/P05
The massive medium-range assist stat in tracking targets makes for a good pairing with this weapon loadout. Any FCS with good medium-range tracking will suffice, but this one can be bought for 67K COAM.
BOOSTER
ALULA/21E
This booster has a high QB Thrust allowing you to close the gap quickly on enemies and maintain them at a nice medium range for your homing missiles. Unlock this by completing the training mission Intermediate Support 1: Assembling an AC
GENERATOR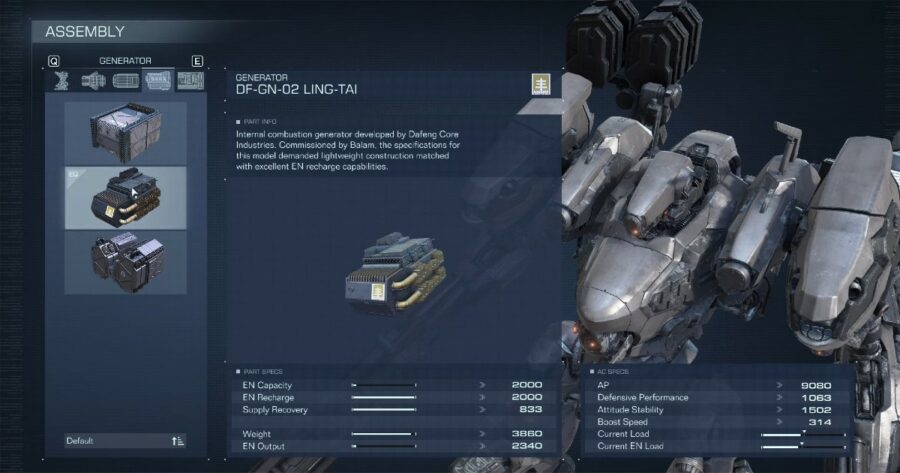 DF-GN-02 LING-TAI
A far better prospect than your starting Generator, the Ling-Tai will power your arsenal for a good while, until you can upgrade to better prospects such as the VP-20D or Ming-Tang. While the dash does not last as long, it does recharge fairly quickly. Purchase in the shop for 90,000 COAM.
This early AC6 build will mitigate player issues such as failing to damage targets due to ballistic weapons being just outside of maximum range, and suffering instant death to overpowered bosses. Be sure to make use of boost and dash to stay on the move, or even better, cheese enemies from the safety of hard cover using the homing plasma missiles and their area-of-effect damage orbs.