Apex Legends players have a lot to look forward to. Not only has the sixteenth season begun, but it's also coinciding with the fourth anniversary. There may not be a new map or a new legend, but there is still a ton of new cosmetics and events to earn, including some via Twitch Drops.
Twitch drops have been enabled for the first few days of the new season and allow players to unlock exclusive items. If you're curious whether they're worth it, here are the Apex Legends Season 16 Twitch Drops that invested viewers can earn.
What are the Apex Legends Season 16 Twitch Drops?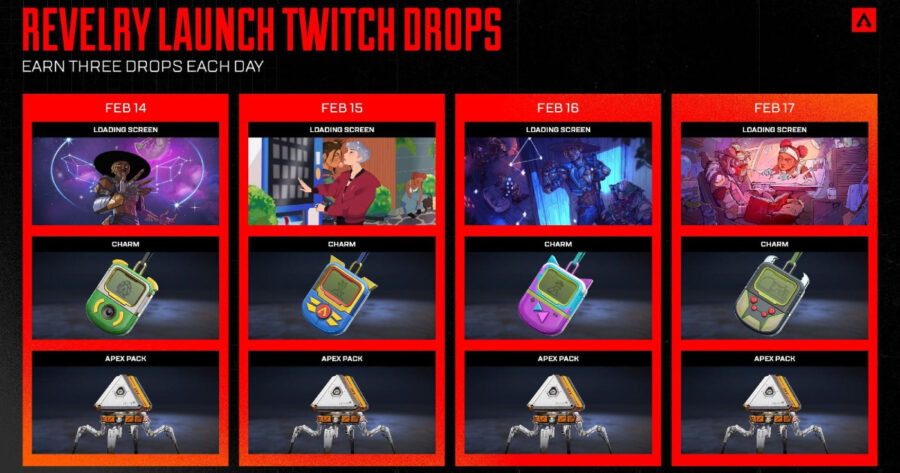 Every day from February 14th to February 17th, up to three rewards can be claimed for watching streamers play. While these rewards are mostly unique, the reward types and the intervals at which they'll drop are the same.
Transitions  – After 1 hour of watch time

Unique Gun Charm – After 2 hours of watch time

Apex Pack – After 3 hours of watch time
Your eyes aren't deceiving you if you think some of these look familiar, as the loading screen transitions are all community-made works that were previously available as Twitch Drops for season 10. For those that missed out, this is a great time to finally get them along with the new gun charms.
The time spent watching isn't going to roll over into the next day, so you'll have to remind yourself to head over to Twitch to watch some games. Each set of drops will be available starting from 8am PT one day and until 8am PT the following day.
How to Connect Apex Legends and Twitch Accounts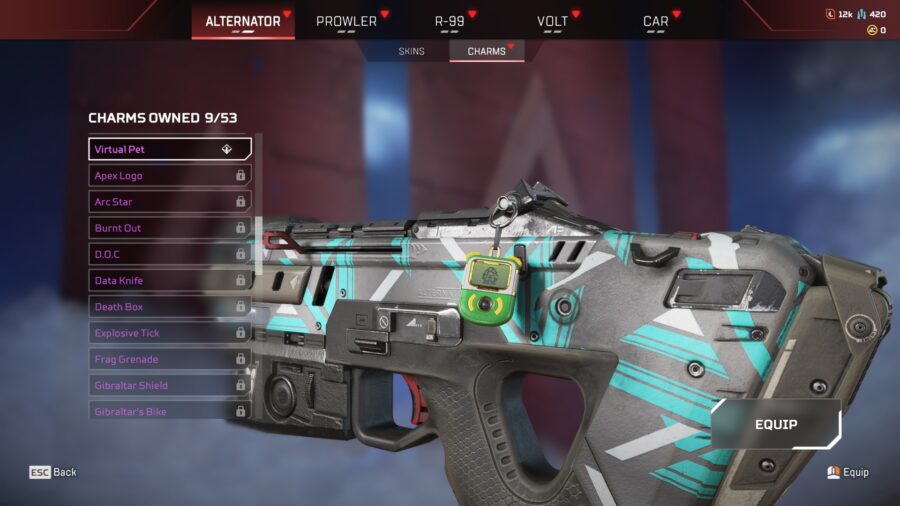 If you've never unlocked Twitch Drops before, you'll likely need to connect your Twitch account to your EA account. You can still watch and claim drops, but the rewards won't be usable in-game until your accounts are connected. Here are the steps to do so:
Log into your Twitch account.

Go to the

EA Twitch Linking

page and confirm your Twitch details.

Log into your EA Account and accept the connection.
Follow these steps and the hard part is over. All that's left is to sit back and watch your current or future favorite streamers play for a few hours each day. Just remember to claim them from the Twitch Drops Inventory page to make them usable the next time you log into Apex Legends.