Respawn has just unveiled Apex Legends Season 15's Spellbound Collection Event, and with it comes the advent of a feature many players have been begging for: custom games! Amidst the event comes an update adding private matches, QOL changes, the balancing of weapons, new cosmetics, and bug fixes. Also accompanying the addition of the private match feature will be the return of the Control mode for a limited time, along with the release of Seer's Showstoppers Heirloom.
Apex players are sure to see the new custom match feature as a huge gift, as many have hoped to host their own tournaments with friends and their own community members for a long time. That time is here, and we're now free to lobby with up to 60 players and five observers.
How to Create & Join Apex Legends Custom Games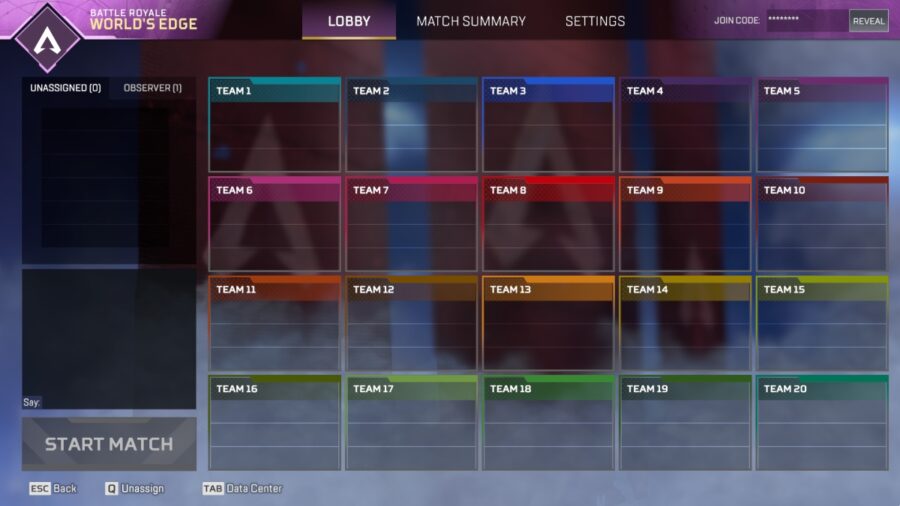 Players will need to wait until January 10 when the full Spellbound Collection Event update drops. Once the update is downloaded, to host a private match in Apex Legends, follow these steps:
Click on the Game Mode selection button.

Head to the Private Match tab – (Press R1 on PlayStation, RB on Xbox)

Select Create Match.

Create a tournament code, share it with friends, and wait for them to join.
Once the match is created and some players have joined, you can reassign players and change the settings as needed. To join a match, simply enter a shared tournament code into the 'Join Match' box, found under the Private Match tab. Respawn has confirmed that players cannot earn XP through tournaments, and will be providing more information on private match features with an FAQ once the next patch rolls around. Use this new feature to find out who the best of your friend group really is, or even host a tournament of your own!