It's a new year – you know what that means: incorrectly putting the wrong year on paperwork for about 2 weeks, making promises to yourself that you don't intend to keep, and a flock of tech nerds flooding Las Vegas for the Consumer Electronics Show (CES).
Wandering the floor at CES is very similar to wandering Costco for me – that is, I am unwittingly drawn to the TVs for whatever reason. With so many major companies showcasing their latest TVs, it can be easy to be overwhelmed by options – so I decided to spotlight the top 3 gaming TVs on the show floor at CES 2023. Take a look!
Best CES 2023 Gaming TVs: Hisense U8H [55", 65", 75"]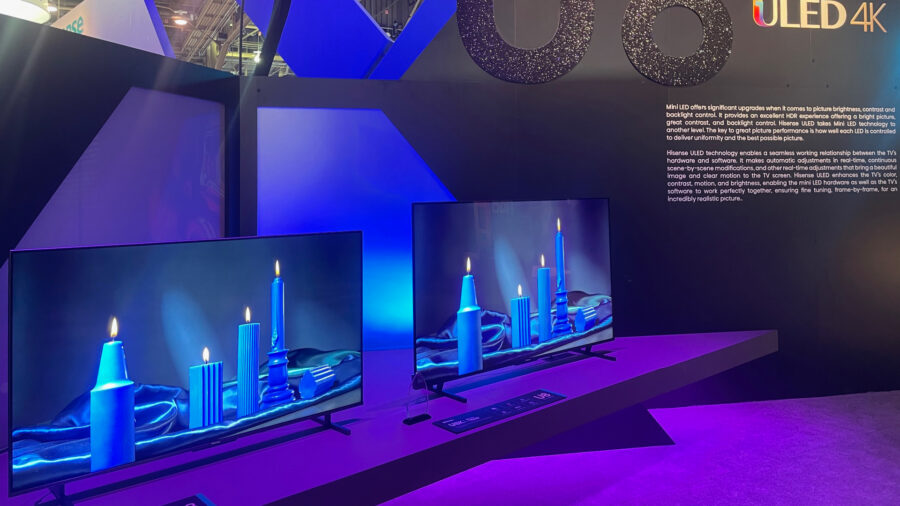 The latest in Hisense's line of affordable Mini-LED TVs, the U8H offers a lot of the quality while still keeping the price under $1000. Hisense's Game Mode is essential as well, drastically dropping input lag time by enhancing the connection of your console to the TV.
The lineup is actually already available now in stores, and Best Buy is offering a killer deal on this TV in preparation for Super Bowl season, I would imagine.
Samsung S90C [55, 65 and 77"]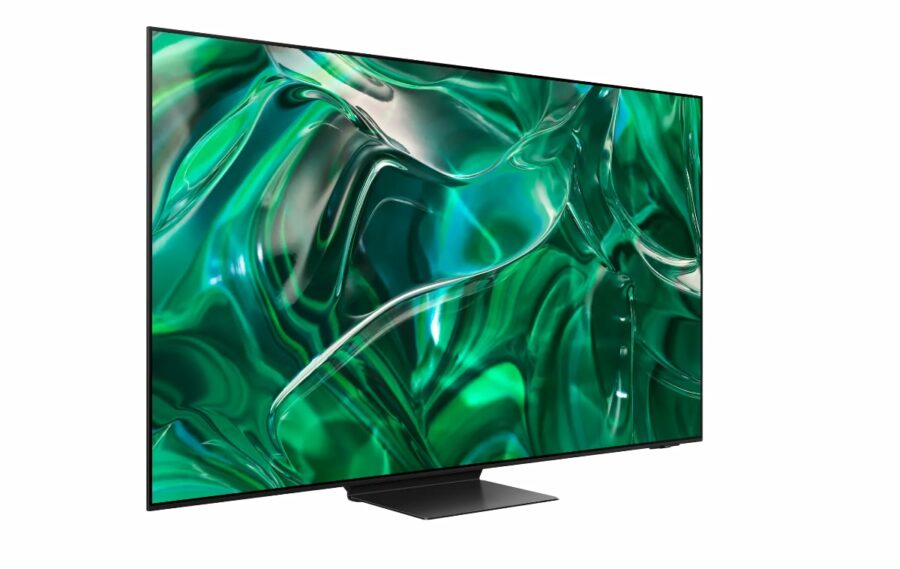 Samsung's latest TV, the successor to the very popular S95B model that has wowed gamers over the past year, has a beautifully clear picture thanks to a new iteration of Samsung Display's quantum dot technology. If you're looking to spend a bit more money, upgrading to the S95C will provide a much thinner design thanks to supporting the One Connect Box, which allows, well, one connection to the TV for all of your audio and visual needs as opposed to a handful of cables. The S95C also purportedly offers an extremely low response time (around .1 milliseconds).
More information will be forthcoming regarding pricing and release dates, but definitely keep your eyes open for these models to hit the market.
LG C3/G3 [55, 65, 77 and 83"]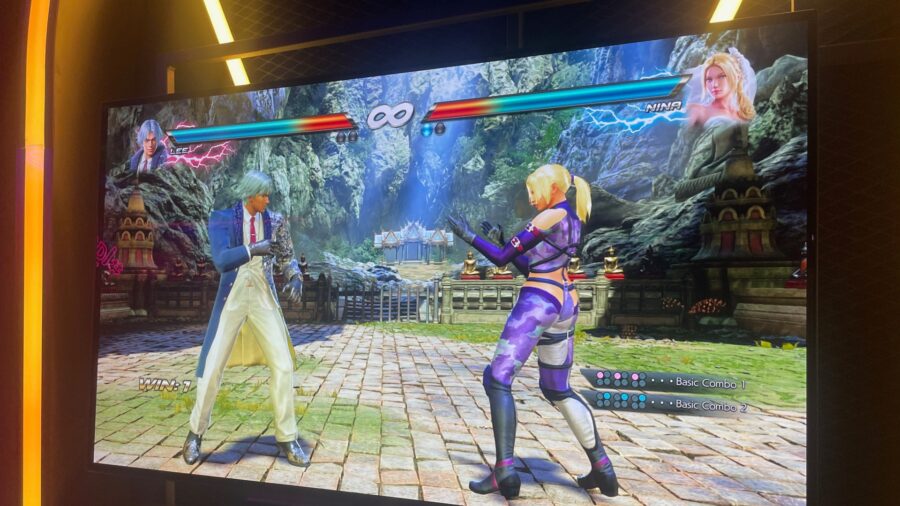 LG impressed on many fronts this weekend, particularly with their wireless OLED TV known as the model M – which allows for far greater versatility in the living room by wirelessly transmitting all audio and video with breathtaking speed and quality.
However, it's likely not going to be a common household model, and that's why we'll turn our attention instead to LG's more popularized lineup, including the C3 and G3.
The G3 is the higher end model of the two, and sadly was not properly on display at CES this year. However, early reviews are raving about its iterative improvements over the G2, which has been noted as a great gaming TV, particularly for its HDR support.
The C3 is the more economically friendly version, and is even more widely recognized for being a "gamer-friendly" unit at a competitive price. Indeed, while the forthcoming C3 model may be missing some of the bells and whistles of the G3, it will build upon its already strong foundation as a great gaming TV with improved brightness. Both the C3 and G3 are expected to arrive in the coming months.
No matter which TV you end up going after, it's certainly refreshing to see the vivid quality of Micro LED and QLED becoming more and more accessible. Enjoy gaming on these new & upcoming TVs!