Two years after its release, The Legend of Zelda: Breath of the Wild remains one of the best games you're going to play today. Its thrilling reinvention of what was possible in a Zelda title remains awe inspiring, and if you're anything like us, you would just as soon sit around the fire experimenting with new recipes instead of preventing Calamity Ganon from eliminating all life from the Hyrule Kingdom as you know it. If that's the case, then check out these 5 awesome recipes to make while Ganon's genocide rages on!
1 – Spicy Meat and Seafood Fry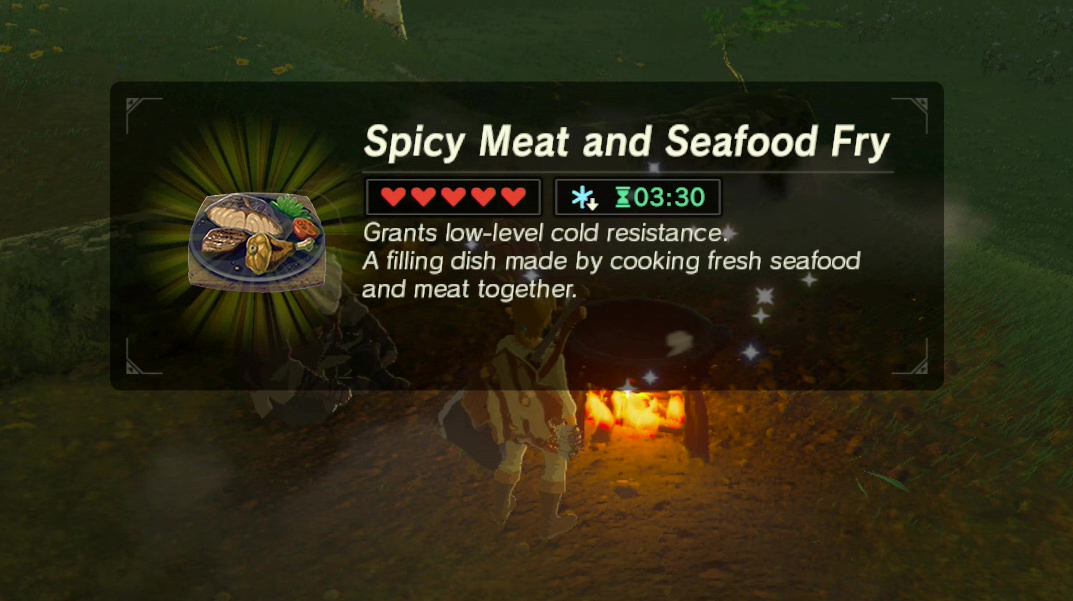 If you don't want to get chilly while defeating the four Divine Beasts and eventually stopping calamity Ganon from undoing thousands of years of Hyrlian history and culture, all you need is some spicy peppers, raw meat, and a hyrule bass! In addition to gaining some health, this dish will give you a resistance to cold temperatures for three and a half minutes. Rest assured however, Calamity Ganon will still be wreaking havoc on your beloved homeland well after the effect has worn off!
2 – Omelet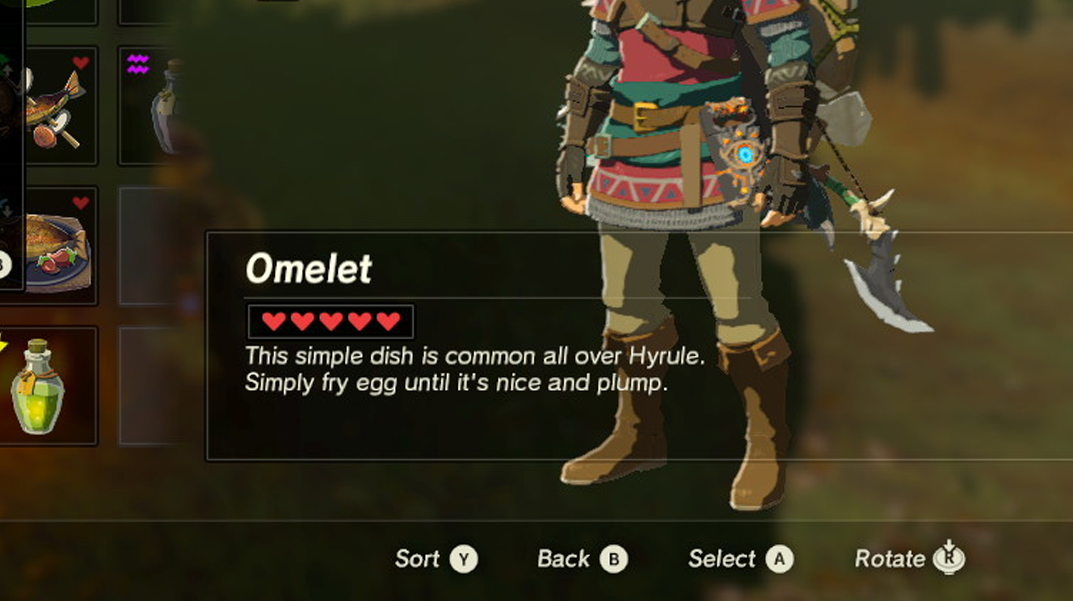 Omelets are a super fun dish to play around with while delaying Link's fateful defeating of Ganon, and all you need as a bird egg! What's really neat about cooking omelets is that you can keep adding more and more eggs to customize the healing power of your omelet. Sorry Calamity Ganon, I think we're gonna be a while!
3 – Hot Buttered Apple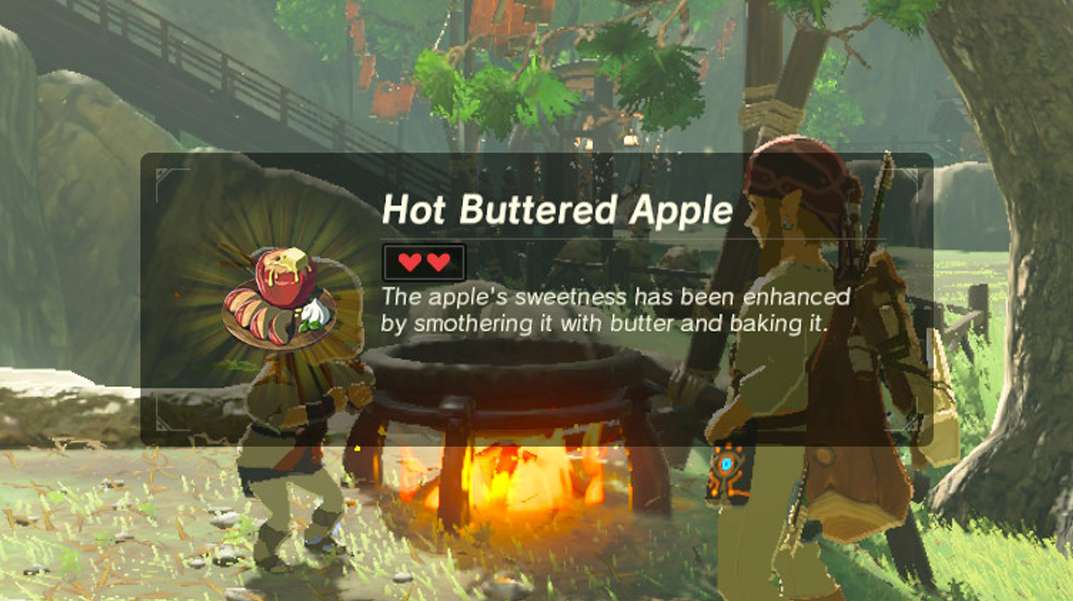 Sounds delicious! If during the course of fucking off instead of getting down to business and saving the god damned world you discover an apple, some goat butter, and a fortified pumpkin, then you have enough for this tasty treat! While this one doesn't grant you as much health as most other recipes, it will increase your defense for two minutes and forty seconds. Does it grant you the mental durability to tune out the knowledge of all of the deaths happening while you have a cookout in Hateno Village? One way to find out!
4 – Mighty Simmered Banana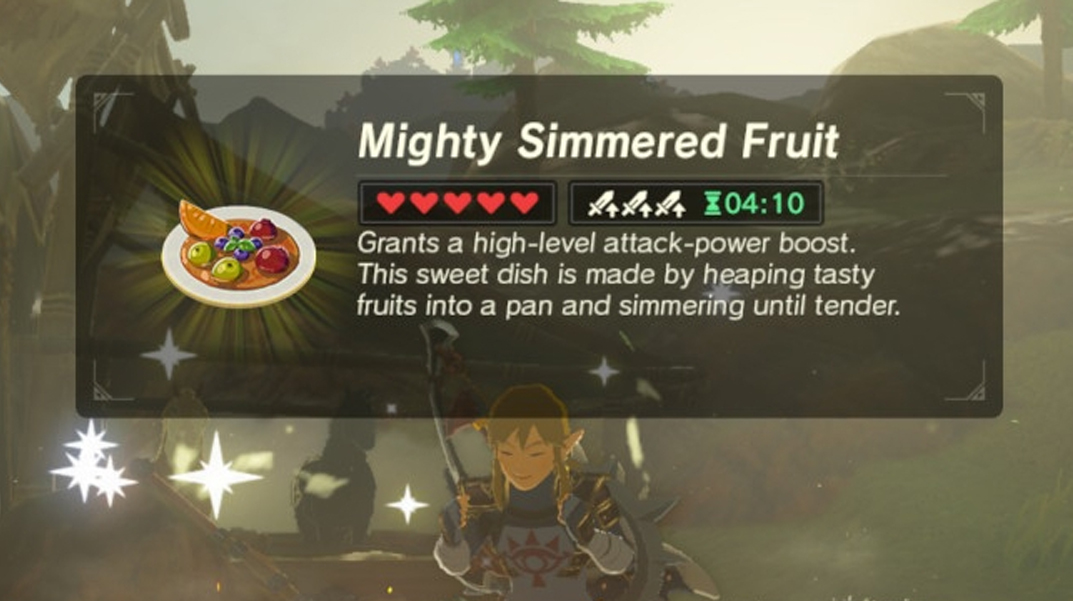 Just simmer a banana.
5 – Energizing Elixir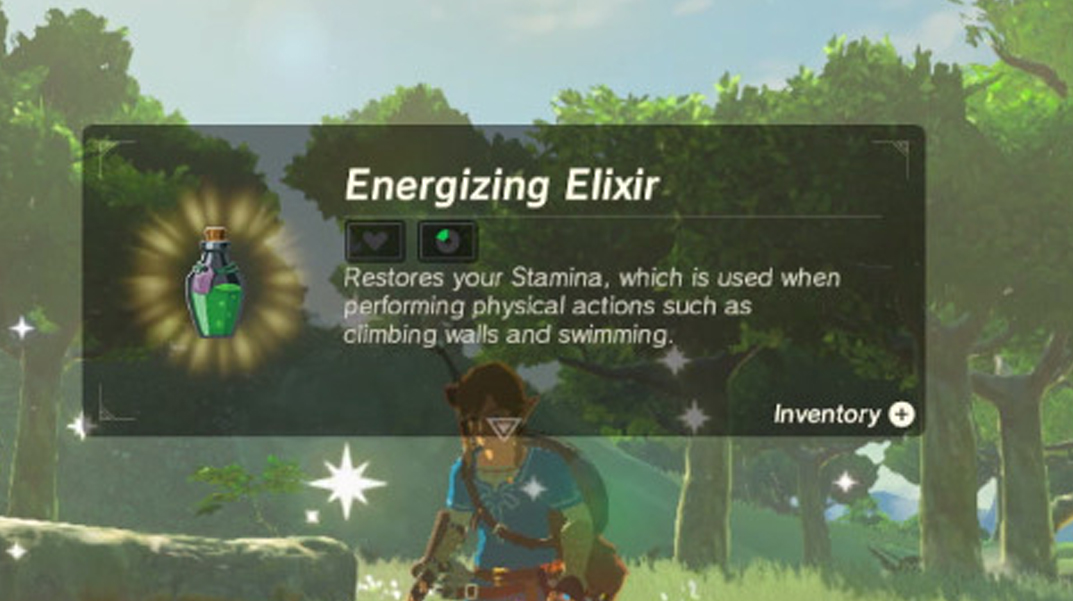 With just any one monster part and one restless cricket you can make this clutch elixir that refills your entire stamina wheel. It's a good idea to carry a few of these bad boys around at all times, as ignoring the plight of those you were destined to protect to pursue a culinary hobby is exhausting! Whew!
Do you know of any totally cool recipes to cook while Ganon's genocide rages on? Sound off in the comments!
We've launched a brand new podcast network. Check out the newest episode of the Hard Drive podcast where we watch and discuss every episode of 1989's The Super Mario Bros. Super Show!