A wrestler's gimmick is their connection to the audience. With over 30 years in the wrestling business, Chris Jericho has been a master at reinventing his image and compelling the crowd. His band Fozzy, however, not so much. Despite being the only band that has lasted beyond that weird phase of wrestlers releasing their own music, we have not listened to a single Fozzy song in its entirety. Chris Jericho may never see his music on anyone's Spotify wrapped, but on this list he'll see his gimmicks ranked by how much they made us consider listening to a single Fozzy song in its entirety.
#16 Super Liger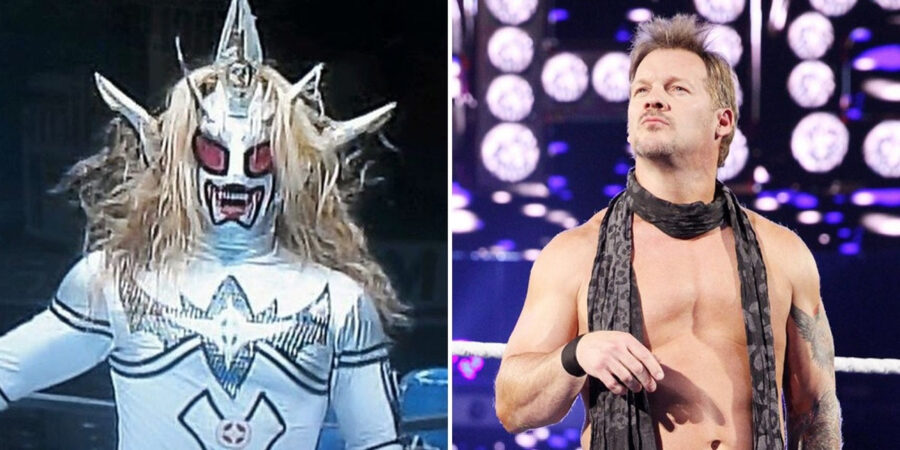 Being the nemesis of Jyushin Thunder Liger by having an alternate attire version of him is funny, but not enough to make me want to listen to Chris Jericho's music career. Jericho had troubles seeing through the mask and as a result, botched multiple moves in his debut match. We're not wearing a mask and we have trouble seeing a reason to listen to Fozzy.
#15 Cowboy Chris Jericho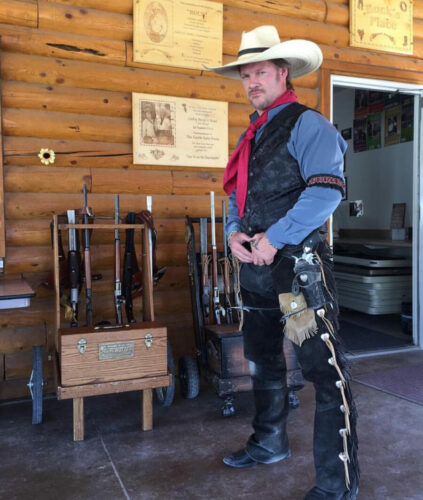 Did you know Chris Jericho had a cowboy gimmick? We googled if Canada had cowboys and it's true, it's damn true. So much for the rant we had about cultural appropriation and a John Wayne America First joke.
Still, no Fozzy for us unless it's an entrance song.
#14 Painmaker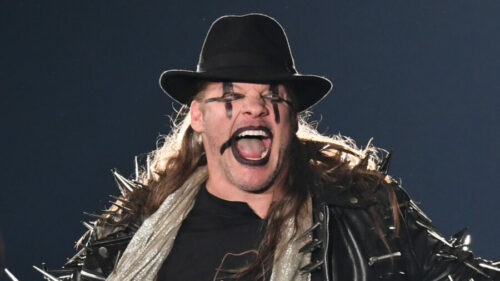 In a hypothetical deathmatch between Painmaker Chris Jericho and Art the Clown, Art would turn this into a shoot and actually murder Painmaker. We are saddened that his cameo in Terrifer 2 did not include this. We have reached out to Damien Leone to prevent Fozzy from being on the next film.
#13 Rockstar Chris Jericho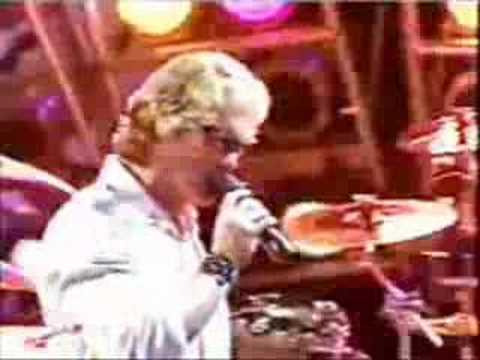 He self-inserts Fozzy into his character and has a Battle of The Bands against John Cena rapping and we're still not turning it on. In true heel fashion, Chris Jericho pulls out of the Battle of The Bands and does not perform as the crowd boos him mercilessly. I do the same thing when Fozzy comes on even if I'm home alone.
#12 JeriShow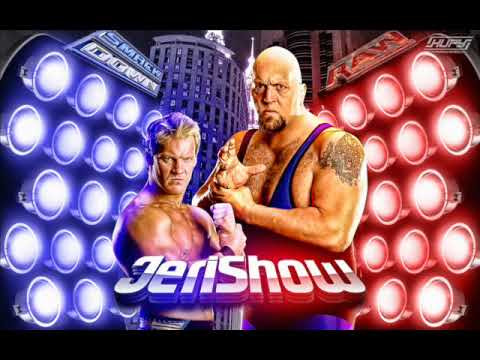 Our nostalgia wore off during the attempted JeriShow reunion in AEW. No matter how long he keeps doing it we have no nostalgia for Fozzy.
#11 Undisputed Champion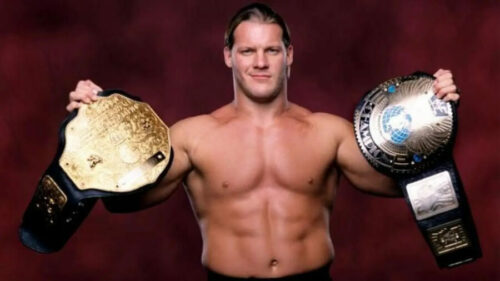 Despite having both world titles, his run didn't fully blossom in a way we'd appreciate. This is what's known as a "transitional champion." Much like we are transitioning to another band after pressing skip when Fozzy comes on.
#10 The Best In The World At What He Does
He was the "best in the world" before CM Punk, and thought that could be the angle of their big feud "best in the world vs best in the world." Good idea. But there's no angle that's getting us to listen to Fozzy.
#9 Y2J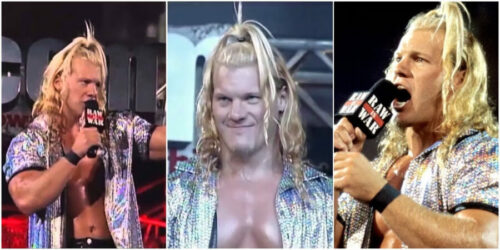 Break The Walls Down is such a good theme song, and so was this era of Chris Jericho. Not good enough to convince me to turn on Fozzy though.
#8 The Golden Jets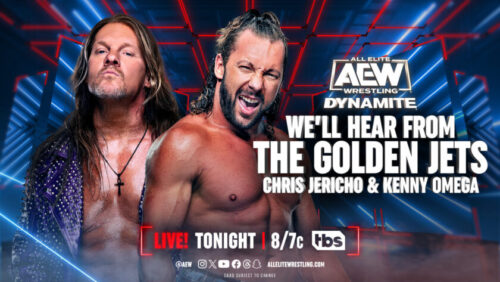 Not even Kenny Omega can convince us to give Fozzy a try. We're going to just go watch him be an accessory to racial violence in Captain Laserhawk: A Blood Dragon Remix instead.
#7 Jericho Appreciation Society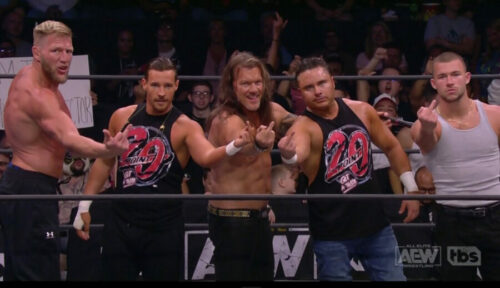 We asked Sammy Guevara if he enjoyed Fozzy and he just talked about how AEW Fight Forever should have a dating sim DLC.
#6 Thrillseeker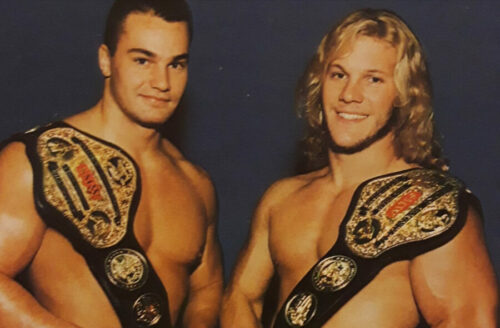 Maybe if Jim Cornette was a record executive he'd pushed Fozzy to greater heights, like convincing me to even give a two or three song try. But he isn't and I won't.
#5 Lionheart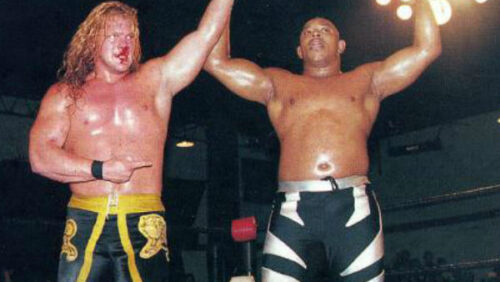 Fozzy does not have a song named after this gimmick. This is disappointing. Almost as disappointing as learning there is a Fozzy cover of Black Sabbath's Fairies Wear Boots that we are trying so hard to resist. Damn ok, maybe I'll give Fozzy a listen.
#4 Le Champion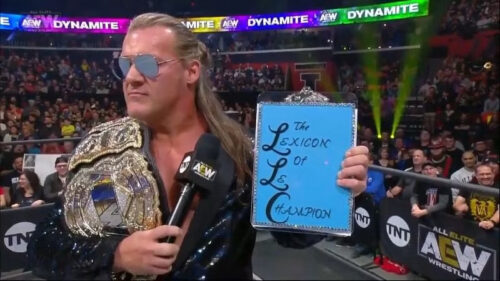 Don't ask Chris Jericho about where his wife was on January 6th. He sent Suit Jericho after us with a cease and desist.
#3 The Best In The World At What He Does Jericho (Again, But Just For His Suits)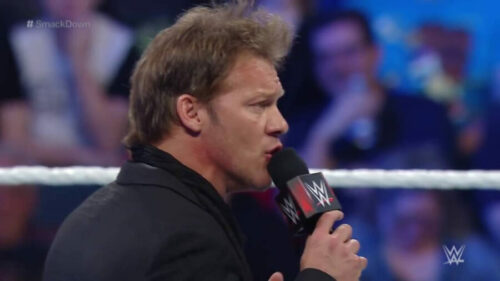 He'd sue us for slander for putting him at number three, despite being on this list twice. Settling out of court by buying a copy of All That Remains is a viable option here. Due to a loophole in our NDA, we can say Heff Jardy wouldn't do this to us. Suit Jericho, we have no more words.
#2 The List of Chris Jericho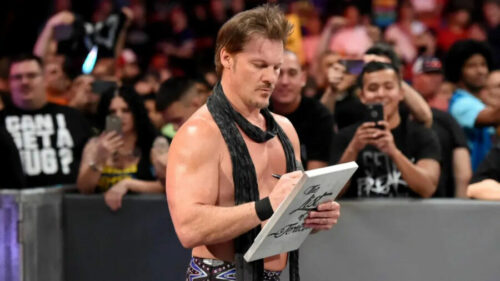 We don't want to be on The List. Our website is already on a government watchlist and we are on thin ice. Suit Jericho found our list and now we're going to be on his. Please Jericho, don't put us on the list! Ok ok ok fine we'll listen to Fozzy! You're one of the GOATs, we'll listen to Fozzy!
#1 The Man of 1004 Holds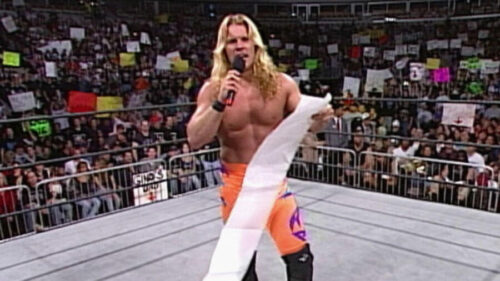 1004 holds mastered in your mid-twenties? None of us want to be placed in the Saskatchewan Spinning Nerve Hold, the armbar, the armdrag, the armbar again (but differently, we swear), the Moss Covered Three Handled Family Cradunzle, or deal with Suit Jericho and The List. Bravo Chris Jericho, you have intimidated us to listen to Fozzy.
Editor's Note: Hold #10 is a right-hand punch. This makes Chris Jericho a liar and The Man of 1003 Holds. We feel deceived and are revoking our promise to listen to Fozzy.