LOS ANGELES — Marvel Studios has just made a huge announcement for the future of representation in the Marvel Cinematic Universe, but fans are unfortunately enjoying a bittersweet victory as the openly gay superhero will be played by Woody Allen.
"This is what you asked for isn't it? An openly gay superhero?" a smirking Kevin Feige said at a press conference Monday morning. "Well here he is. The first openly gay superhero will finally grace the big screen in the MCU. But as always, progress has a cost; the Lord does not give with both hands. So Marvel is incredibly excited to have Oscar winner Woody Allen come aboard in his first acting role in years! If you have a problem with this, we will have no more gay characters ever, so think hard before making your next move."
The 87-year-old actor/director said he took the role after a convincing pitch from Feige.
"Kevin called me up and told me he had a way for me to rehabilitate my image a bit, people love these superhero movies so once my daughter-wife gave me the okay I was on the first flight to Atlanta," Allen said. "I told [Kevin] that maybe the first gay character should be played by an actual LGBTQ actor, or someone who didn't molest their child, but he seemed adamant that I was the only person in mind for the role."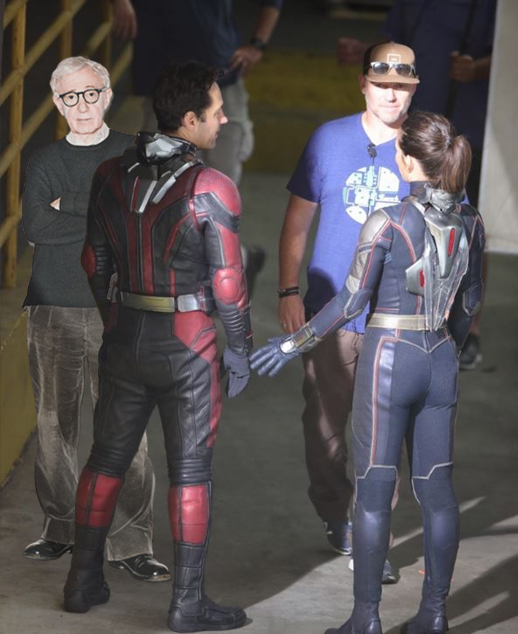 Marvel fans admitted the news was a clever move by the studio.
"You know what? Touché. You win this one," said Marvel fan Craig Fallwell. "I wanted a gay superhero for representation, but I technically did not specify who could play them, so I'll admit this one is on me. Although I do not tolerate the horrible atrocities Woody Allen committed, so I'm only seeing this one a couple times in theaters."
At press time, sources also were conflicted when Marvel revealed the gay superhero's love interest was not only transgender, but also unfortunately portrayed by notorious sex criminal Harvey Weinstein.