The latest of Grand Theft Auto Online's recent Los Santos Drug Wars content sees the addition of Fooligan jobs, where the player will run odd jobs for new contact Dax. The Fooligan rewards accompanying the December 29 changes have been updated by Rockstar for a limited time only, seemingly in celebration of the upcoming New Year. Here's everything you need to know on how to complete GTA Online Fooligan jobs and snag this new bunch of rewards, all while raising your very own drug empire.
GTA Online: How to Start and Complete Fooligan Jobs
To get the ball rolling on accepting Fooligan Jobs in GTA Online, you'll first need to complete the mission: First Dose 1 – Welcome to the Troupe. Doing so will mean you'll have Dax as a contact on your cellphone. Call him up when you're ready and request a job.
The five Jobs available are: 
Heavy Metal

Liquid Assets

Write-Off

Working Remotely

Crop Dustin'
It's worth noting you can only complete one job every in-game day, which equates to every 48 minutes in real-time.
All GTA Fooligan Job Rewards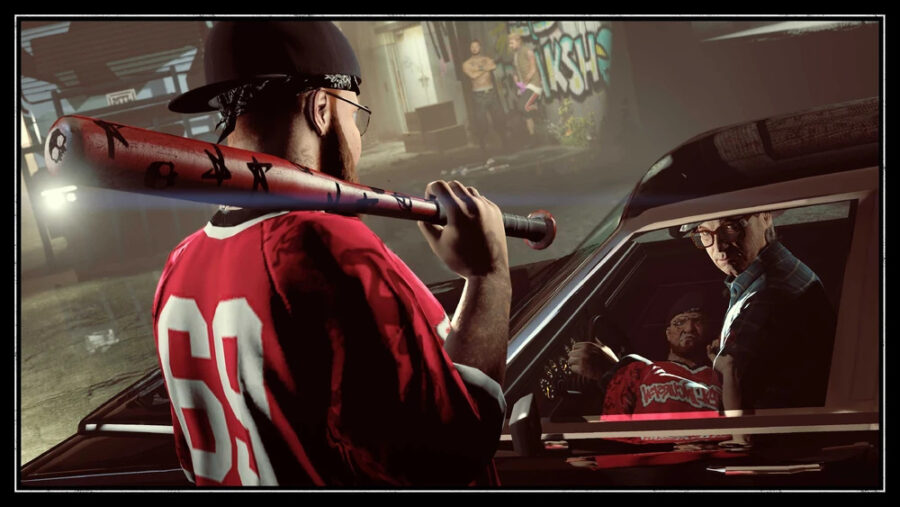 From December 29, 2022, to January 12, 2023, GTA Online players can ring in the New Year in style with some stylish rewards by completing a number of Dax's Fooligan Jobs.

The rewards for completing Fooligan Jobs and how to get them are as follows:
Ice Vinyl and Ice Vinyl Cut jackets

– Complete your first Fooligan Job.

Black and White Bigness Ski

masks – Complete 10 Fooligan Jobs

LS Smoking Jacket

– Complete 25 Fooligan Jobs

Players who purchase or already own the Acid Lab Equipment Upgrade will receive the

Yellow SN Rooster Revere Collar

party shirt. 
There's also a bonus GTA$100K reward for players who complete 3 Fooligan Jobs as a Bodyguard or an Associate. Cash and clothing rewards will be deposited within 72 hours of completion, so don't worry if it doesn't hit your account immediately. 
For more GTA Online guides, check out how to add the elusive Stun Gun weapon to your arsenal, or if you're looking for something a little more lethal, check out our WM 29 Pistol guide.