Divine Knockout is the latest from Hi-Rez Studios, the publisher behind titles like SMITE and Paladins. DKO is the studio's take on the platform fighter genre, bringing it to 3D with a focus on 3v3 combat. This means the game is best with friends. Luckily, with the Divine Knockout crossplay system, you can play with your friends, regardless of platform.
Is Divine Knockout (DKO) Crossplay?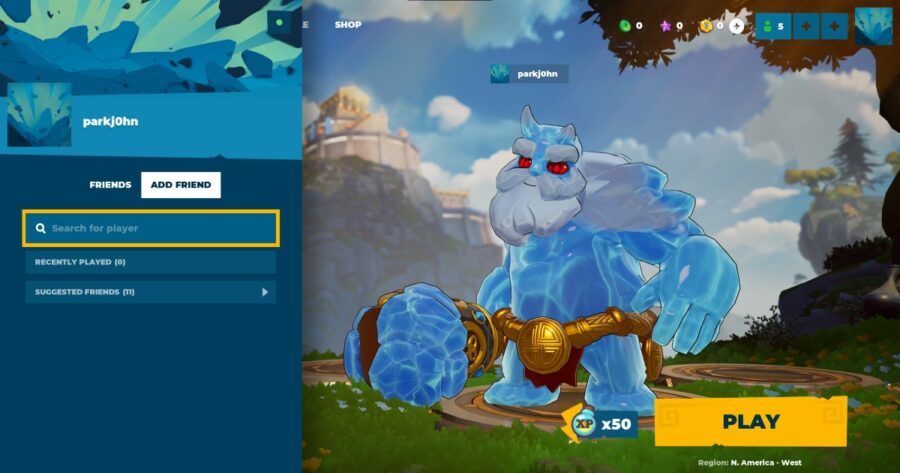 Like most modern cross-platform games, DKO relies on its company's own online system to set players up with an account on their own system. Crossplay will be automatically enabled.
To play with friends is a bit more involved, though. In the top right corner of your screen, click on the person-looking icon on the top right of your screen. On controller, you'll press your controller's menu button to access this menu. Then, enter your friend's name. By default, the game will use your platform of choice's username. If you're unsure, you can look at the username above the character's head on the main menu. After that, you should see your friend on the in-game friends list, and be able to utilize Divine Knockout crossplay!
Does Divine Knockout Have Cross Progression?
You can enable cross-progression across PC, PlayStation, & Xbox in Divine Knockout. Using this, you can keep your progress if you play on different platforms. This is also the way to claim the game's Twitch drops.
To link your accounts for Divine Knockout, you'll need to use the official website. On this website, you can link your game accounts on Steam, Epic Games, Xbox, & PlayStation. You can also link these accounts with your Twitch or Amazon account to claim drops from watching DKO live streams.
One thing to keep in mind is that purchases of the game's Founder's Edition won't transfer to other platforms. For example, if you claim the DKO Founder's Edition for free in December's PlayStation Plus, you will still need to purchase Divine Knockout on other platforms to play.
That's everything you need to know about Divine Knockout crossplay! Enjoy playing as the gods in this new & innovative genre mashup.