Fire Emblem Engage has finally released, and one event that many players will be looking to do when they start the game is the Lookout Ridge event. This is the event that players will need to activate if they want to unlock Edelgard, Dimitri, & Claude, the three lords featured in Fire Emblem Three Houses. Players will also be able to claim other bonuses at this time.
First, though, players must be owners of the Fire Emblem Engage expansion pass. This can be purchased via the Nintendo eShop for $29.99. Keep in mind you may need to restart your game for the purchase to be recognized by the game.
Fire Emblem Engage Lookout Ridge: Unlock Edelgard, Dimitri, & Claude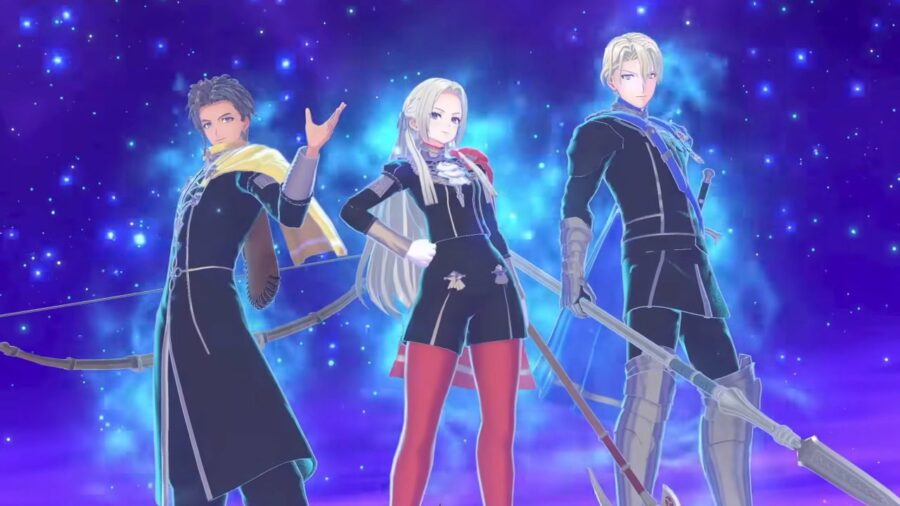 To unlock the Fire Emblem: Three Houses lords, players will simply need to progress the story. Dimitri, Claude, & Edelgard are all able to be unlocked by Expansion Pass owners after Chapter 6 of the story. After you complete this chapter, simply visit Lookout Ridge at the Somniel.
The three aren't separate emblems, but rather combine & work as one. Luckily, there's no sort of combat or test you have to pass to recruit these Emblem heroes. Just watch a cutscene of the three heroes from the first act of Fire Emblem Three Houses interacting (consisting of mostly bickering), and you know have the force of these heroes behind you. If you don't have access to the expansion pass, you can live vicariously through this YouTube video of the cutscene, courtesy of Faz Faz on YouTube.
After you complete the Lookout Ridge event, the Three Houses Emblem Heroes are all yours! If you plan on using these emblem heroes, though, you'll be greeted by quite a different system than other Emblem Heroes. Have fun experimenting with this trio!