MultiVersus is the new platform-fighter by Warner Bros. Interactive Entertainment that has recently gone into open beta. With an eclectic roster filled with characters from across WB's vast catalog such as Batman and Finn from Adventure Time – and a rapidly growing roster that has already added new characters such as the Iron Giant and Lebron James – it's crucial to find the character that's the best fit for you.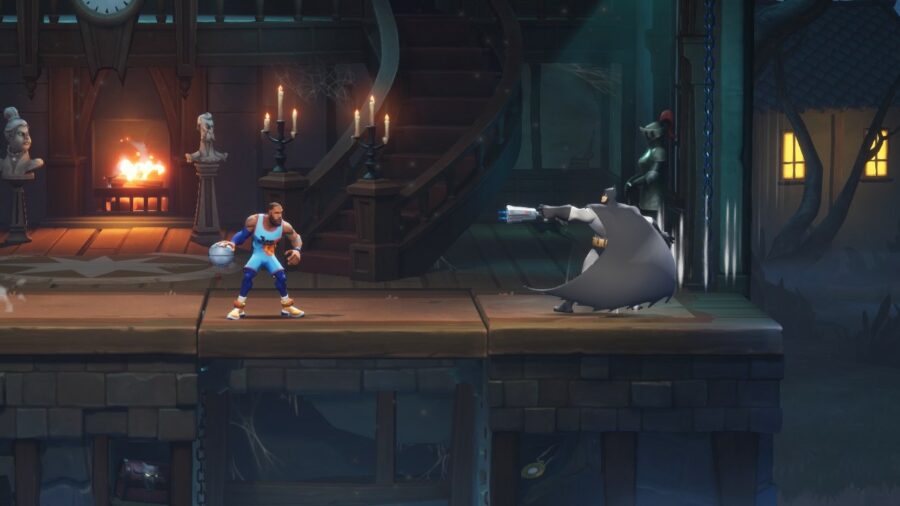 However, because the game is a free-to-play title, it doesn't simply allow players to have immediate access to the entire roster. Instead, MultiVersus utilizes a system of free and premium currency that is used to unlock new characters in addition to a free rotating stable of four characters that changes biweekly. 
The problem players may run into is that they may spend time grinding to unlock a character that they end up disliking and this could lead to a long journey to find their main. Although all characters are accessible in the game's training mode, The Lab, you are limited to playing against an AI.
Since it's a free-to-play game, the fastest way is going to be by spending premium currency. However, this can be pricey as it costs about $10 per character. Many players will likely not want to break open their wallets just to find one or a few characters that they enjoy playing. 
Luckily, there are ways to accelerate the rate at which you unlock characters using the game's free currency so that you can find the character that best suits your playstyle without breaking the bank.
Read on to find out how to unlock characters in MultiVersus fast and free. 
How to Unlock Characters in MultiVersus Fast and Free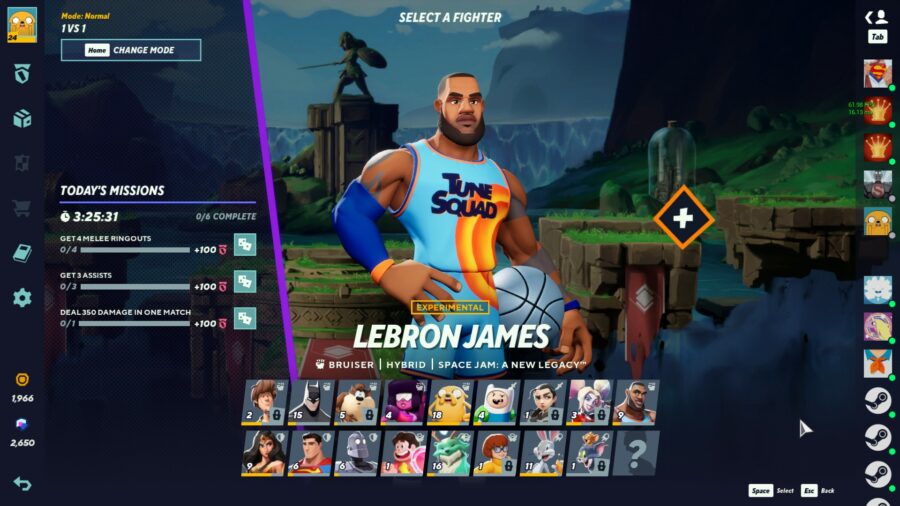 Characters in MultiVersus can be unlocked in three ways:
1) Gold: the game's free currency
Gold is the in-game currency that is obtained by completing a variety of challenges and participating in matches. 
2) Gleamium: the premium currency
Gleamium is the game's premium currency that can only be purchased via real money, 
3) Character Tickets: from the Founder's Pack
Character Tickets are only available from one of the game's Founder's Packs.
Luckily for players, even though characters cost 1,500 to 3,000 Gold each, MultiVersus is more generous with its in-game currency than some other free-to-play games. You can amass a nice supply of gold simply by playing the game, but here are the methods to prioritize if you want to unlock characters faster without spending money. 
In order of importance, here's how to speed up your character unlocks:
Playing With Friends

Daily Missions

First Win of the Day 

Leveling Up

Getting Toasted
Playing With Friends Is The Fastest Way to Unlock Characters
MultiVersus, unlike many other platform fights, has an emphasis on team-play. This is reinforced by the game giving you 30% more XP and 30% more gold simply by playing with your friends. 
The Gold earned from any game amounts to:
Match Bonus – 9 Gold

Victory Bonus – 9 Gold

Party Bonus (Playing with a friend) – 5 Gold
Make sure you're partying up for the game's 2v2 mode as often as possible to maximize your Gold income.
Daily Missions
MultiVersus has both a premium and free battle pass. The free battle pass will give you access to a guaranteed 500 Gold as well as five Toasts (more on this in a bit). The premium battle pass will net players an additional ten toasts. 
Daily Missions allow the battle pass to be progressed so doing things like getting four melee ring outs or getting three assists will help you progress either battle pass and increase your Gold accumulation. 
Not only that, but your first few daily missions will guarantee a supply of gold. You can get 400 Gold just from doing the first three. 
First Win of the Day 
This one is pretty self-explanatory. Obtaining your first win of the day will net you a whopping 100 Gold.
Leveling Up
Each time you raise your profile to the next level, MultiVersus rewards you with an additional 100 Gold. This can be sped up by completing daily missions and the utilization of rested XP.
Individual characters also level up and will provide 100 Gold upon obtaining level five. Even when using the free rotating characters, you can guarantee 400 Gold every two weeks. 
Getting Toasted
MultiVersus features something akin to a tip system wherein players use an item called Toast to other players. Receiving Toast automatically grants you 20 Gold. On top of receiving Toast from the battle pass, players receive a daily login bonus of five Toasts.
Toasts can be exploited by playing with friends to ensure that you toast one another. 
Hopefully, this helps you unlock characters in MultiVersus fast and free.