The Madden 24 release date is just around the corner! The anticipated yearly release is on its way soon, giving players a new rookie class to play with, as well as fresh starts with a new career player and Ultimate Team. The player ratings came out, giving players a look at who the best players in the game will be, such as the best quarterbacks.
But with all of that information out in the open for everyone, there truly isn't much else to be revealed before release. It's high time for fans to get their hands on the game for themselves. And, no matter which edition of the game you decide to get, that time is closer than ever. Here's the Madden 24 release date and time!
When Does Madden 24 Release?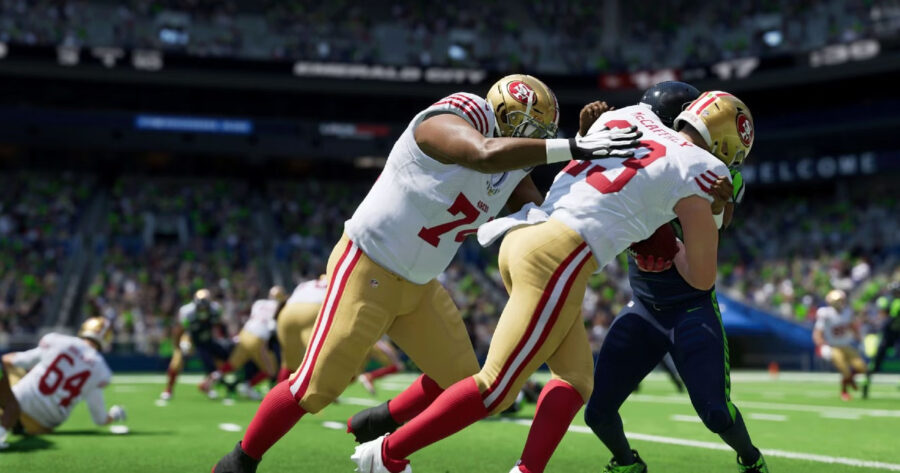 Madden 24 has a couple of different release times, depending on the edition of the game you purchase. Players who decide to spend a bit extra for the Deluxe Edition get to play on August 14 at 8 PM ET/5 PM PT. It may cost a bit more than other editions, but for players with plenty of time to play before the "official" release date, the increased cost may be worth it!
On the other hand, players who decide to only opt for the standard edition of the game will have a slightly longer wait. The Standard Edition will be playable for players on August 17 at the same time. Not too much longer of a wait, luckily, and perfect timing for taking a weekend to grind with your new Ultimate Team.
The wait for the Madden 24 release date is almost over! Get ready to experience this new installment in the storied series. While you're here, check out our guides to the best wide receivers and more!