There are five snipers in Call of Duty Warzone 2 and each one of them stands out from the rest and suits different playstyles. Snipers have become a little tricky to use in Warzone 2.0 as Al-Mazrah favors fast gunfights with SMGs and shotguns, but if you have good aim you can continue to dominate with long-range weapons. Here are the best snipers you need to be using in Warzone 2.0. 
LA-B 330: The Best Sniper for Quick-Scoping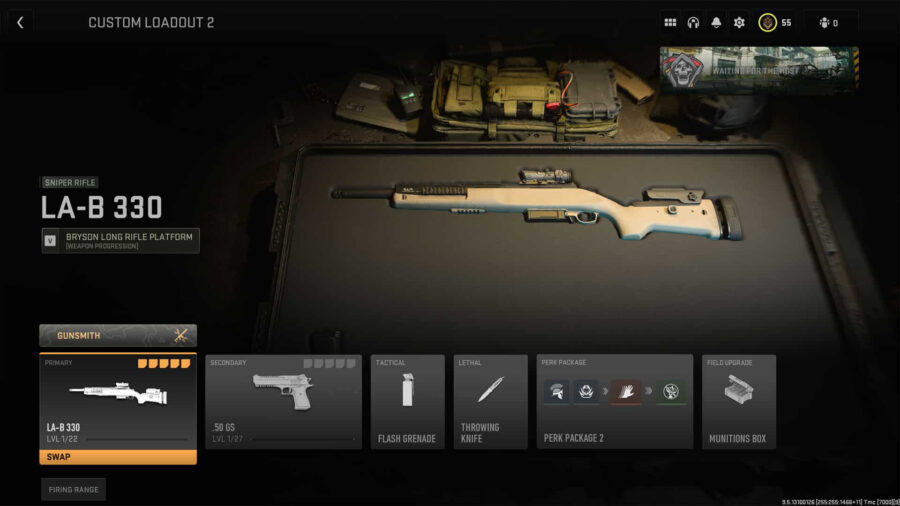 The LA-B 330 is the best sniper in the game if you like quick-scoping your enemies to death. It does not feel clunky unlike some of the other snipers and you do not lose much mobility. If you want to rush at enemies and quickly snipe them before they can react, there is no other weapon that can match the LA-B 330's lethality. Here's what you should be using for your loadout: 
Barrel: 23.5" Fluted R-67

Bolt: FSS ST87

Comb: Aim Assist 406

Muzzle: Nilsound 90

Laser: FSS Ole-V Laser

Stock: ZLR T70 Pad Extension
The Fluted R-67 offers the right mix of bullet velocity and high damage and it suppresses your shots which means that you can be a deadly assassin anywhere on the battlefield. To make those quick-scopes possible we use the Pad Extension stock and the ST87 Bolt ensures that this bolt-action sniper has minimal recovery time between shots.
In terms of perks, you can go for whatever suits your personal preferences. Overkill and Bomb Squad are the two best perks that pair well with the LA-B 330 and if you are looking for a weapon to pair with the sniper, go for the Kastov 545. The goal of any loadout is to cover all ranges as well as possible. The Kastov helps you take out enemies at close range, while your sniper handles anything at medium to long range.
Signal 50: The Go-To Choice For Fast Kills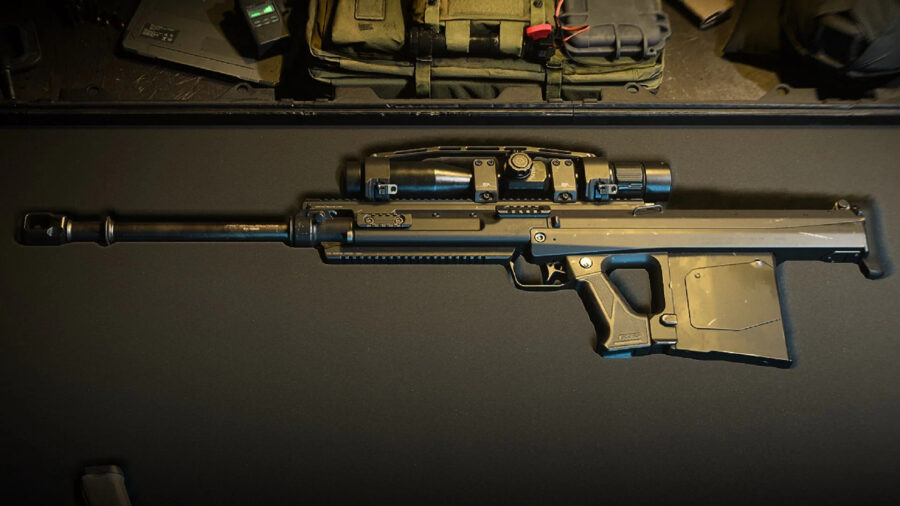 The fastest sniper in Warzone 2.0 is the Signal 50 if you want to scope in and get quick long-range kills. Snipers can be hard to master in Al-Mazrah but if you have the right loadout, it is not a problem at all as these attachments take care of all the downsides of the Signal 50.
Barrel: 29″ TV Kilo-50

Laser: FSS Ole-V Laser

Magazine: 7-Round Magazine

Muzzle: Bruen Agent 90 Silencer

Rear Grip: SA Finesse Grip

Stock: FSS Echo Stock
A lot of players love lasers on their snipers, but you have to consider the fact that you give up your location and make yourself vulnerable. But in the Signal 50's case, we choose to go for the laser anyway because it offers a lot of aim stability and reduction in ADS speed.
Overkill and Tracker are the two best options for the Signal 50, and you should have Fast Hands as the Bonus Perk to make weapon swapping easier. Just like the LA-B, the Signal 50 pairs well with the Kastov, but the M16 is also a great choice.
MCPR-300: Best-in-Class for Long-Range Combat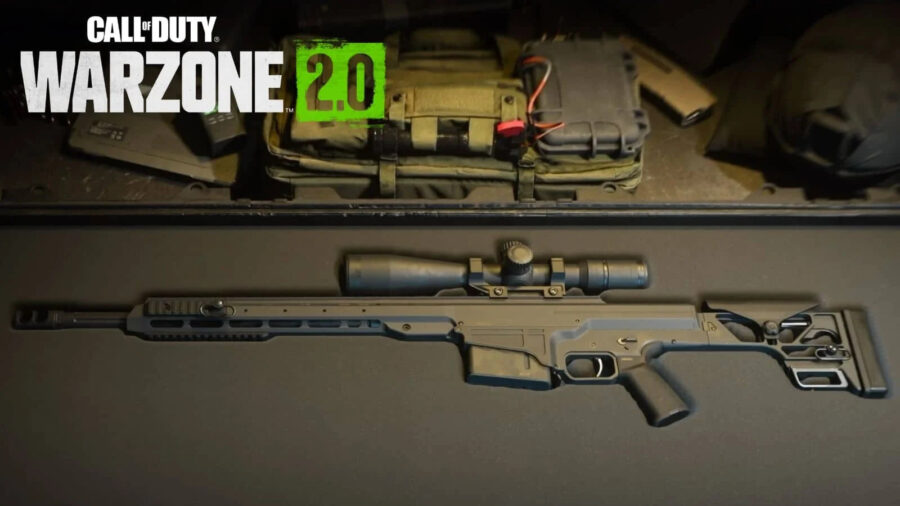 If you don't like quick-scoping and want to bide your time and hunt your prey, the MCPR-300 is an excellent option. The weapon is meant to be used for long-range combat only and its quick-scoping capabilities are very limited. With the right attachments, quick-scoping does become viable, but you need excellent mechanical skill to pull it off compared to the previous two options.
Barrel: 17.5" Orca Barrel

Bolt: Cronen Smooth Bolt

Laser: FSS Ole –V Laser

Magazine: 5-Round Mag

Rear Grip: Cronen Cheetah Grip
The combination of attachments listed above will give you a nice boost in shot range, accuracy and fire rate. The ADS speed of the MCPR-300 is a little slow even with attachments, making it less favorable for quick-scoping than the previously mentioned snipers. 
You can pair the weapon with Overkill and you should have no trouble whatsoever in duels. Using an SMG is a must with the MCPR-300 and if you get caught out, you can use Flash and Stun Grenades to keep yourself alive while relocating. 
Victus XMR: The One-Shot Machine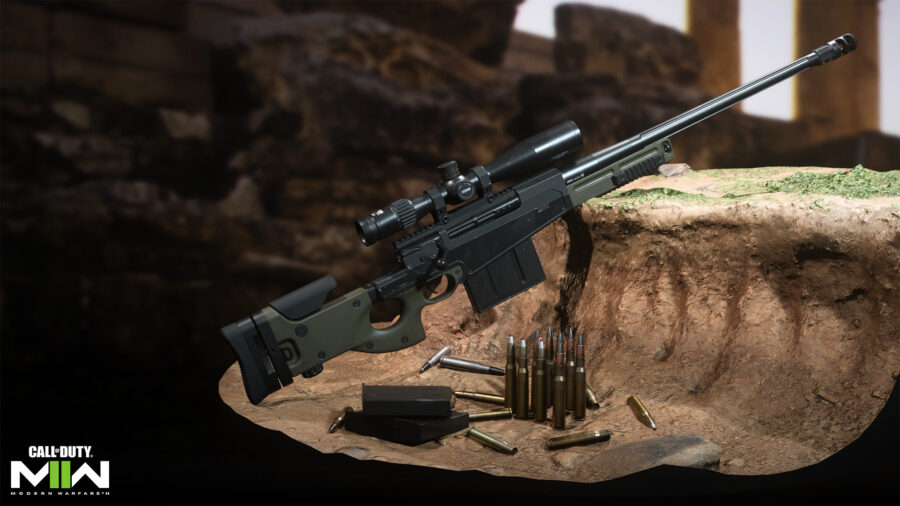 The Victus XMR was released as one of the new weapons in Warzone 2.0's arsenal but it is a mixed bag when it comes to performance. It is a heavy-hitting sniper that can one-shot enemies thanks to its 0.50 Cal BMG ammo. Here are the attachments that you should be using with the weapon: 
Barrel: Mack 8 33.5 Super

Laser: Accu-Shot 5MW Laser

Ammunition: .50 Cal High Velocity

Rear Grip: Bruen Q900

Stock: XRK Rise 50
While the Victus XMR sounds like it would be the perfect long-range combat, it is not an ideal weapon without the 5MW Laser. While other attachments can be swapped out based on personal preferences, the 5MW is a must-have attachment to boost the ADS speed.
Like a lot of the other snipers on the list, you should pair the XMR with a Kastov for close-range fights. Bomb Squad, Double Time, and Explosive Rounds are great to have in your loadout as well for sticky situations.
Which Sniper Should You Choose? 
Any of these four snipers can serve you well in the current meta. The SP-X 80 is the only sniper in Warzone 2.0 that feels lackluster as it requires a campy playstyle and it is not something the Al-Mazrah map enables. With dynamic Circle Collapses forcing players into constant fights, one of the four snipers we mentioned will suit you much better. The LA-B 330 would be the go-to option if you love quick-scoping and want as much mobility as possible and it is the go-to choice for many seasoned Warzone veterans.